Symptom
      The Internet update is not performed as below.
  Before you begin
     -  
  Solution
       Please check three thins below.

      1. WiFi connection
         (1) Check if WiFi is connected to the tablet PC.
         (2) Check if WiFi is stable. 
         (3) Connect to the other network.(Cell phone tethering, or the network which is not blocked by security.) 

      2. Time setting
          If time set on the tablet PC is different from the local time, you cannot perform Internet update for GDS Mobile. 
          Go to [Setting-General-Data and time] on tablet PC and set the date and time same as local time as below.

          (1) Activate [Automatic date and time] as below. If you don't have the item, Please move on to the next step. 
          (2) Set the time zone same as your local.
          (3) Set the time same as the your local.
          (4) Restart tablet PC and run GDS Mobile. 

          <Galaxy Tab A 9.7>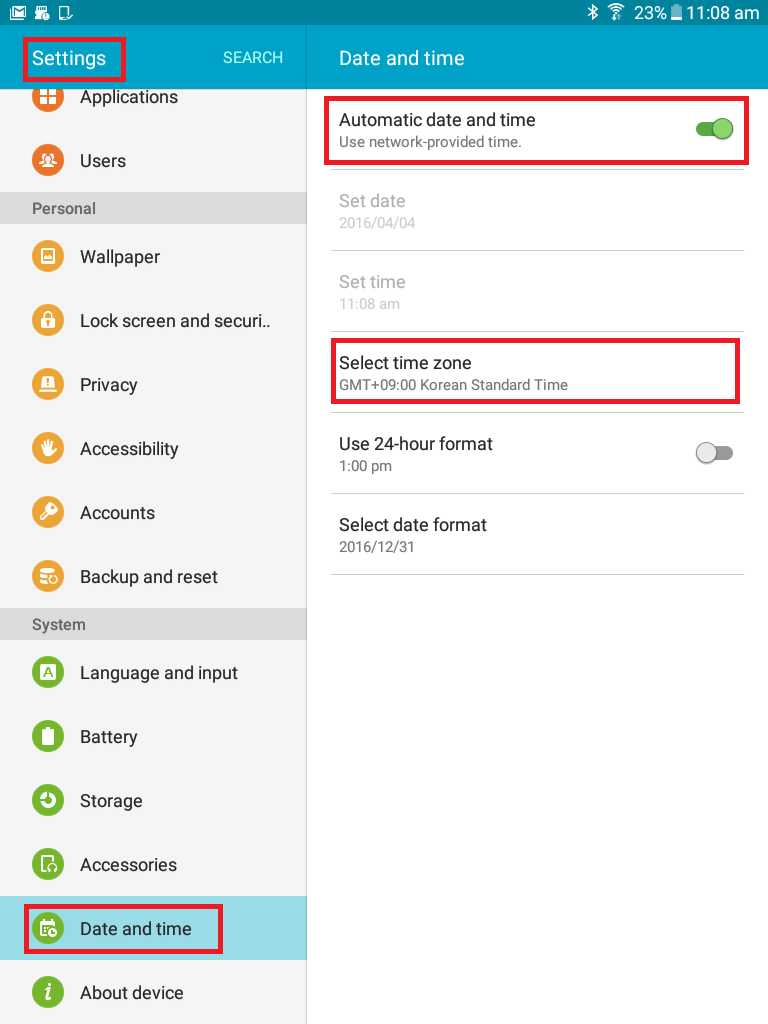 <Galaxy Note 10.1>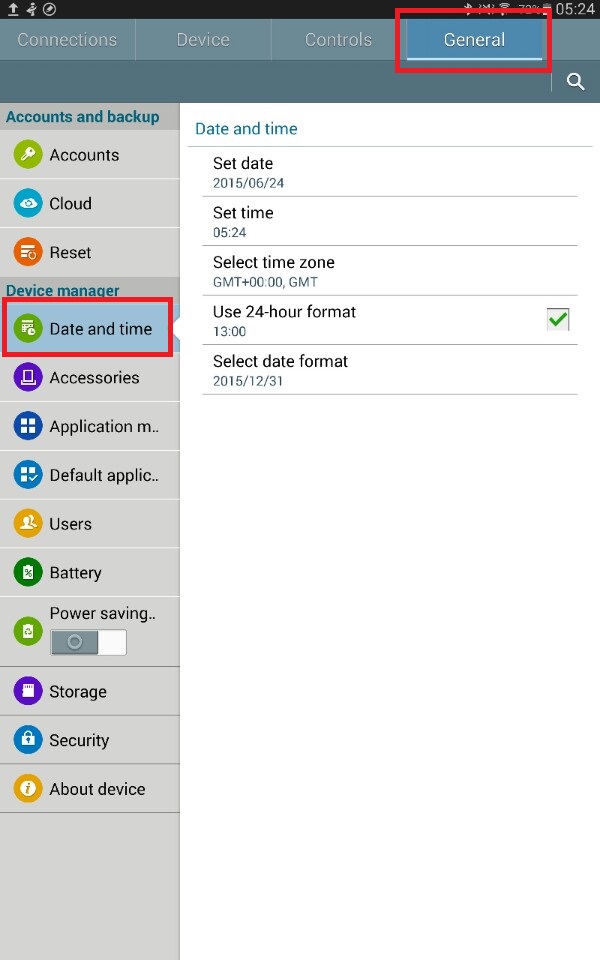 3. Proxy network.
         If you use proxy network for the Internet, proxy information must be set on GDS Mobile.
         Check if the Internet is proxy network on your workshop to your IT guy.
         If so, please set the proxy information as below. 

         (1) Go to [More-Server-Proxy setting] on GDS Mobile.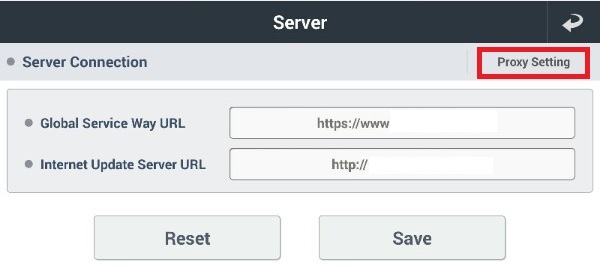 (2) Set proxy information and tap 'Save' button.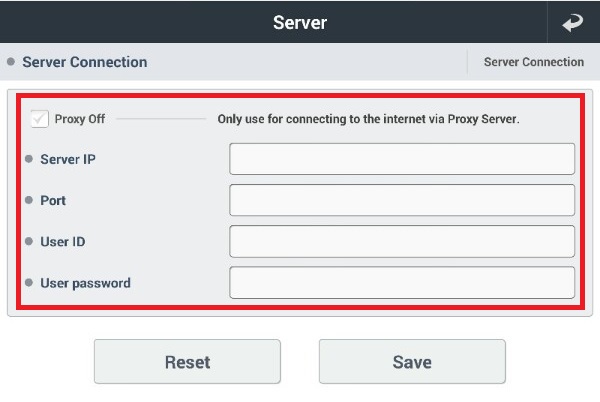 4. If you upgrade Android OS to Nougat(7.0), please kindly follow the instruction below.
       You can check your Android version as below.
       [Setting-About device- Software Info - Android version]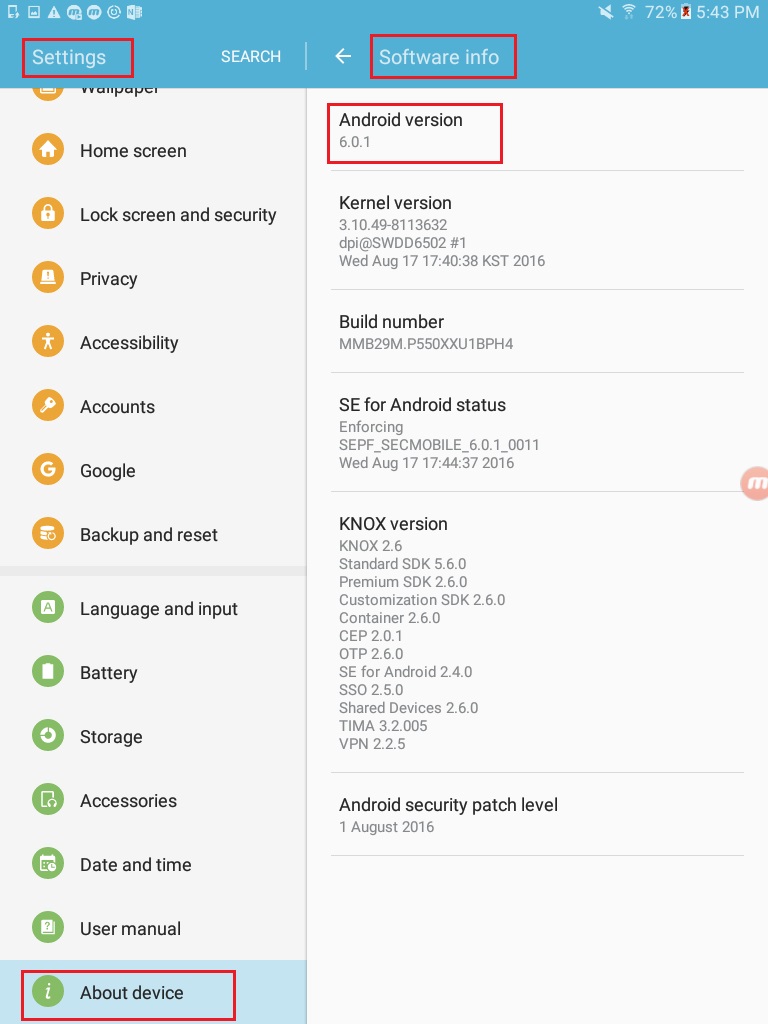 (1) Download the H_gitauto.GDSM_305.zip on your desktop and unzip the file. 
     (2) Connect the tablet PC to the PC via USB cable.  
     (3) Transfer the file(H_gitauto.GDSM_305.apk) to the tablet PC, [Tablet\download].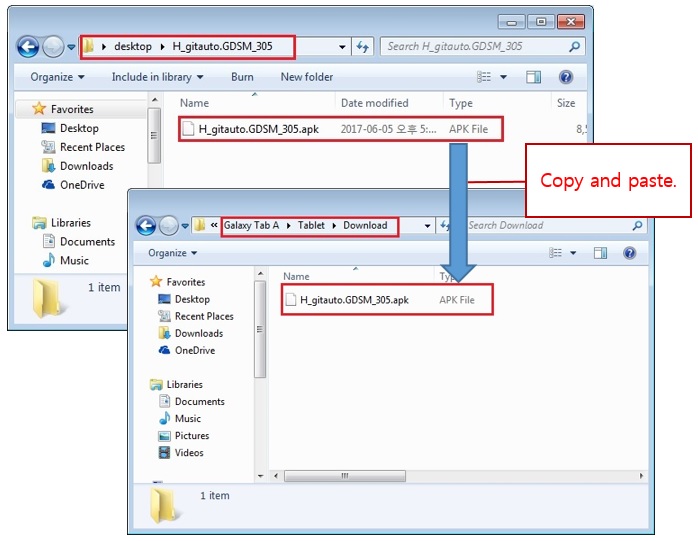 (5) Go to the tablet PC and find my file

      (6) Go to [ Device Storage-Download] and tap H_gitauto.GDSM_305.apk.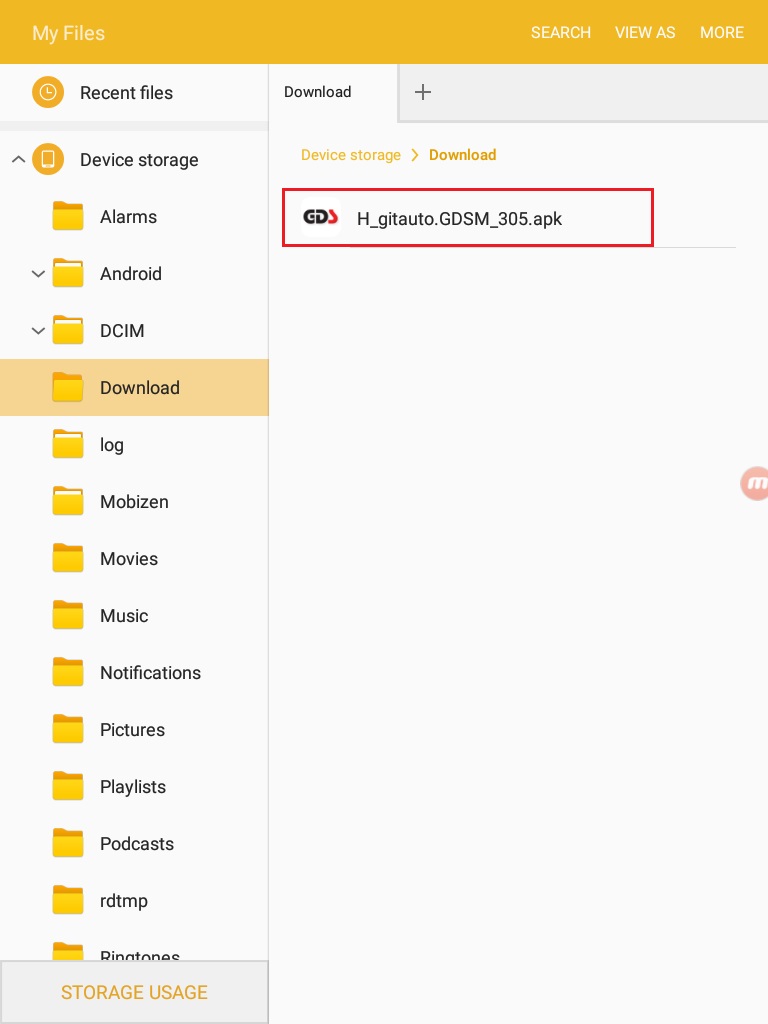 (7) Tab [Setting].
 
           



      (8) Activate [Unknown sources] by dragging the button from left to right.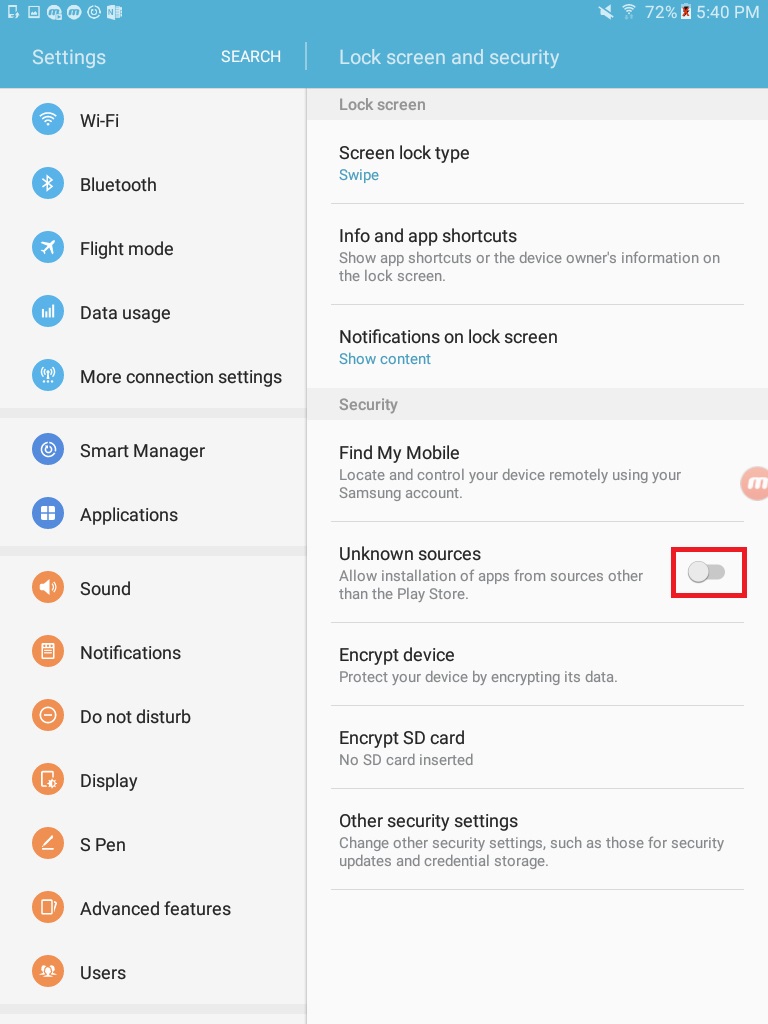 (9) Tab [OK].
         


      (10) Tab [Install].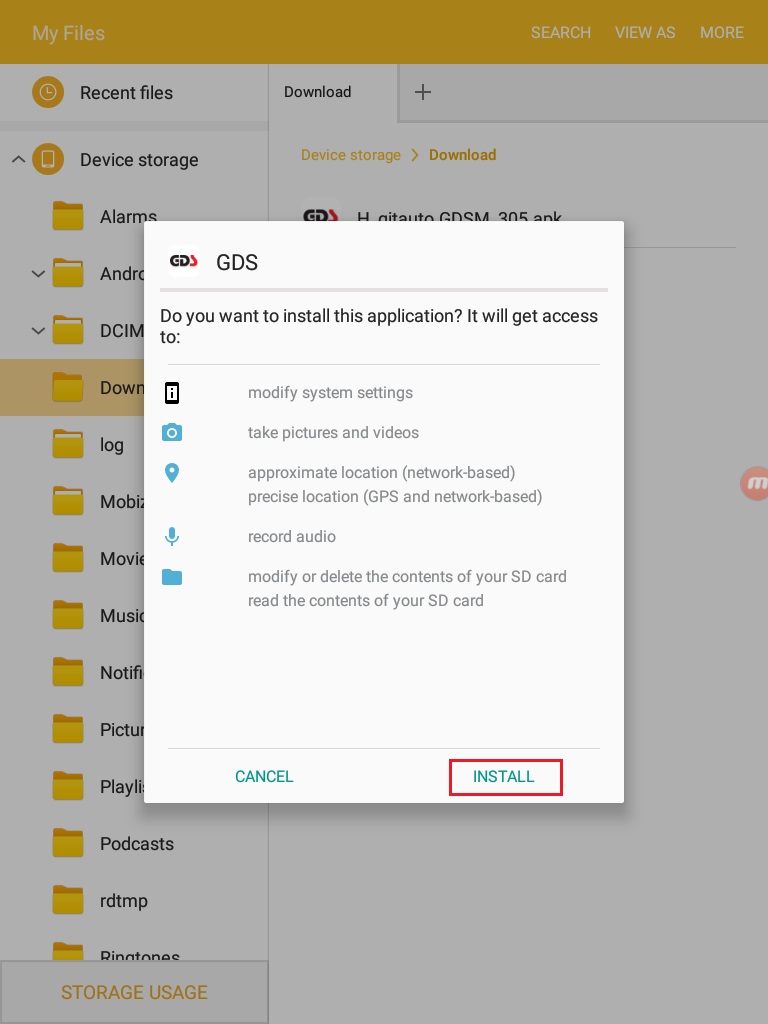 (11) GDS Application is installing.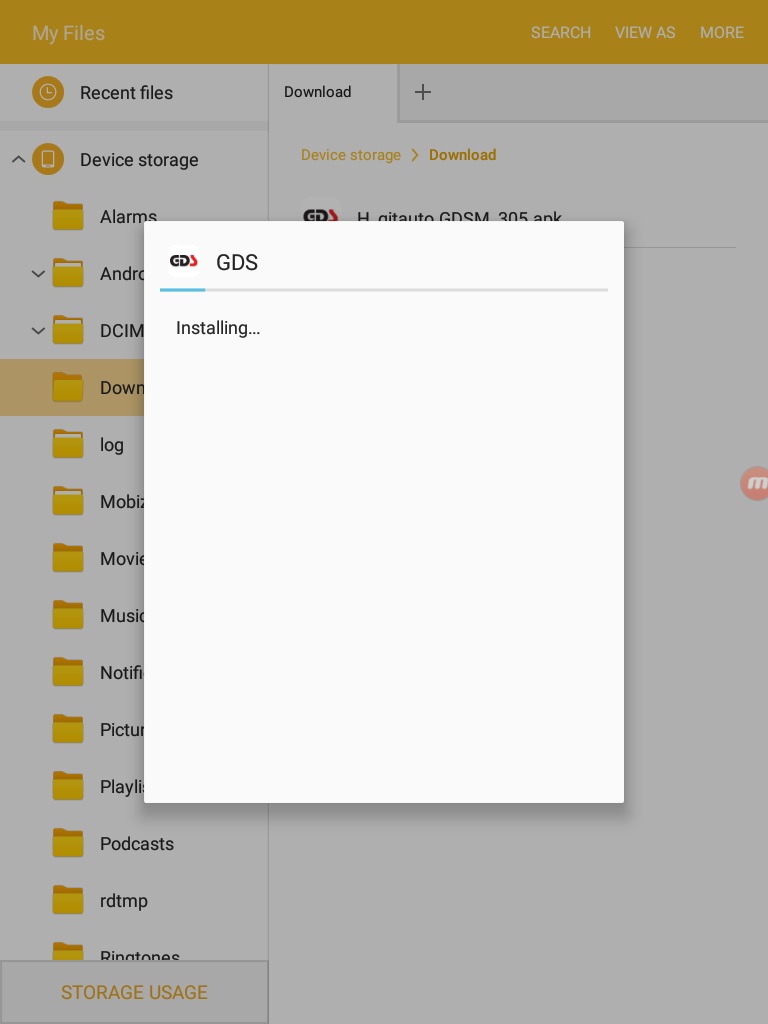 (12) When it is complete, tap [done].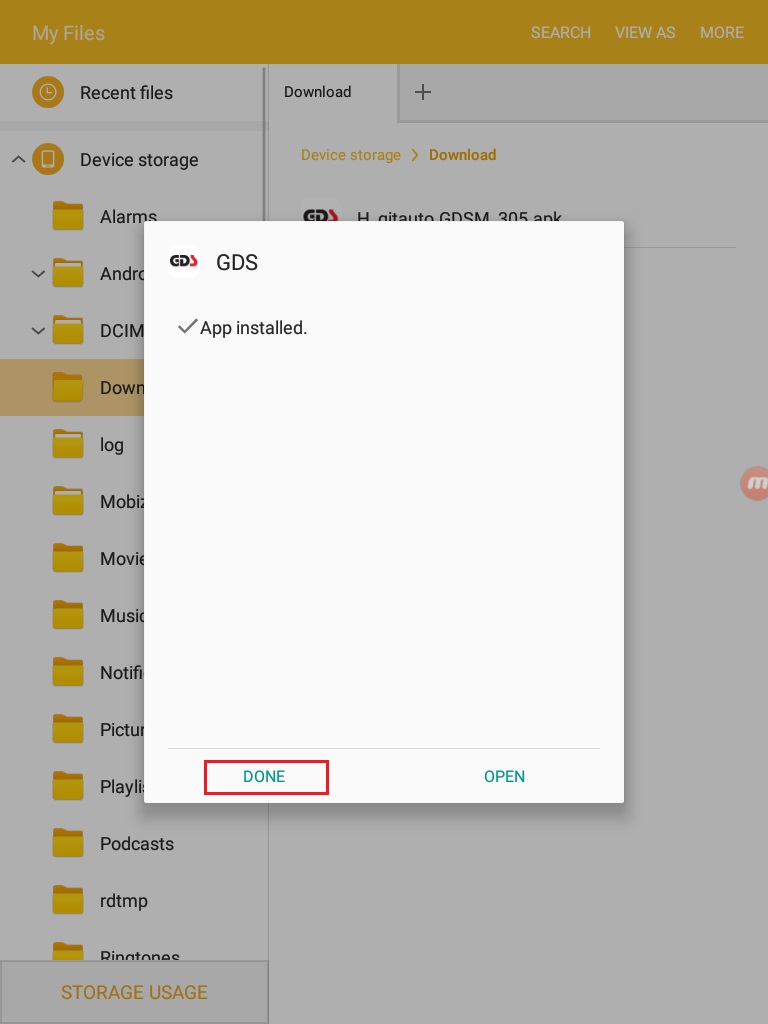 (13) Restart GDS Mobile/KDS and perform the internet update.