Symptom
     You must make your own account on DLogger website to use Smart Dlogger program.  

  Solution

        1. Go to Dlogger website below. 

          Hyundai: http://inside.globalserviceway.com/
 
        2. Click [Join] button.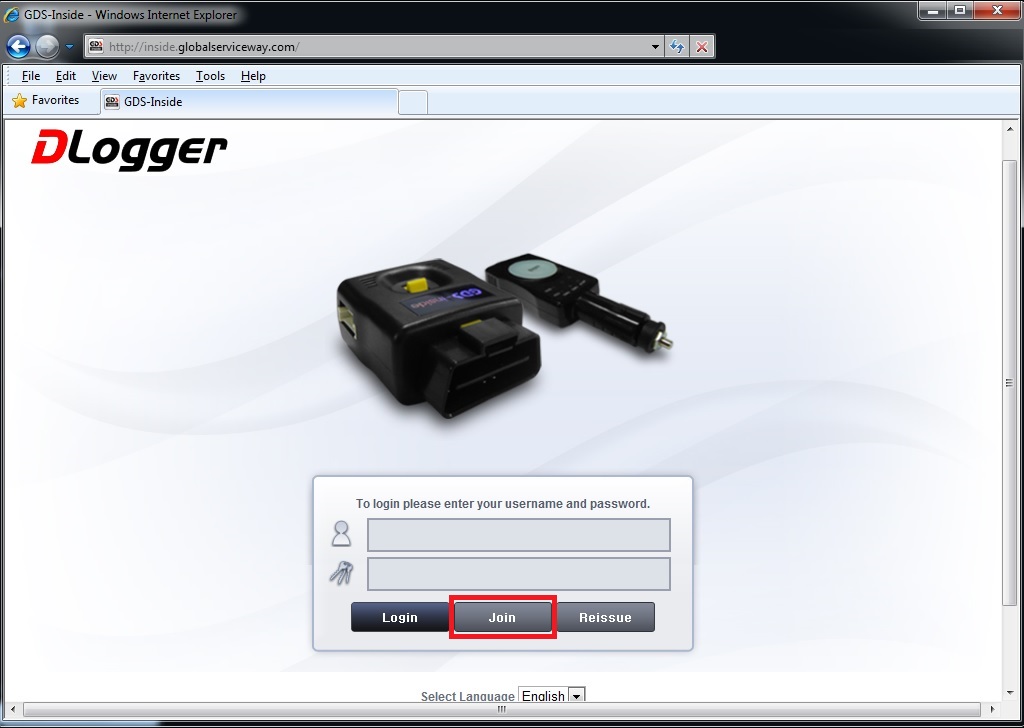 3. Fill out all information, then, click [Register] button. 
           * If the information is not correct, it can be rejected to be approved by the administrator.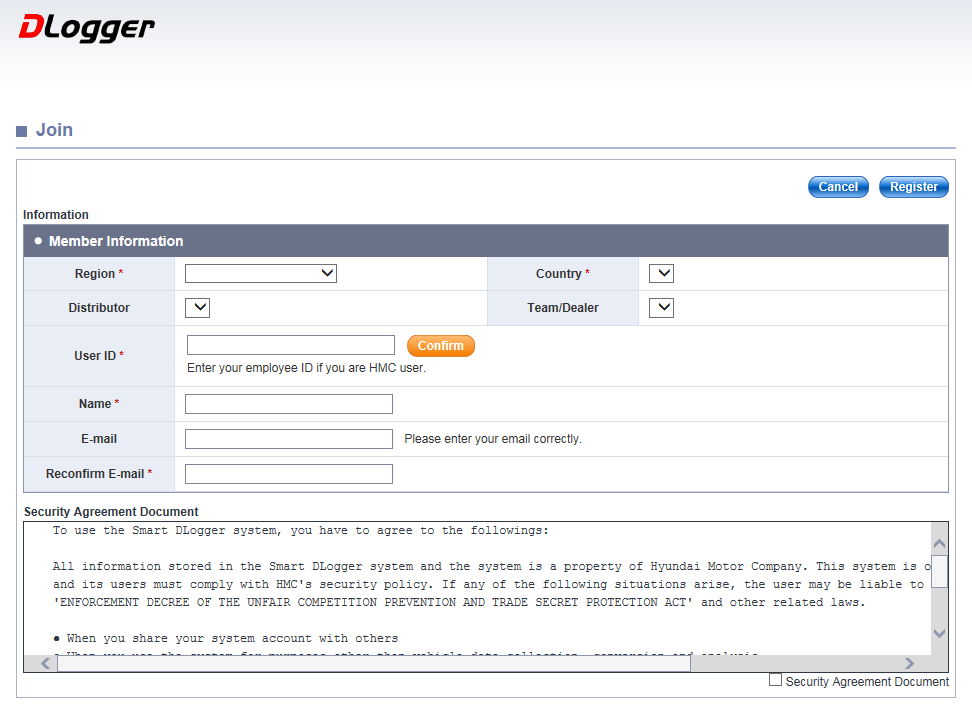 4. After HMC administrator confirms your information, she/he sends you the new password by email. Dlogger account is managed by HMC. Thus, if you don't receive any reply, contact HMC (GSW Distributor hotline).
* Make sure!
    Depending on each region and maker, the images as below may be different from yours.