You can click HERE to download
Symptom
Follow the instruction how to perform VCI II firmware update as below.
Solution
1. Connect VCI II to GDS Mobile/KDS.
* If you cannot connect VCI II by wireless, connect VCI II via cable.

2. Go to [Firmware Update] menu on GDS Mobile/KDS main page.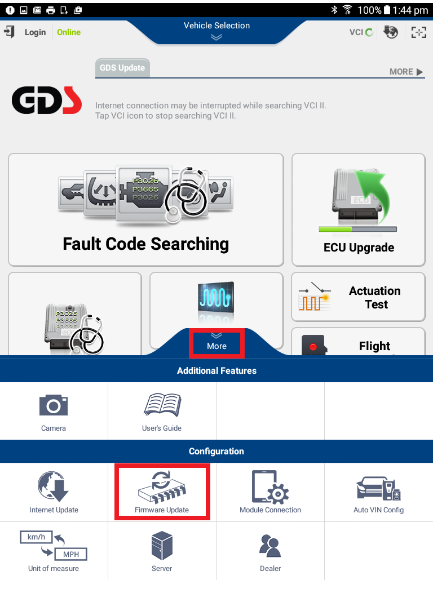 3. Click [Update] button on VCI II firmware version.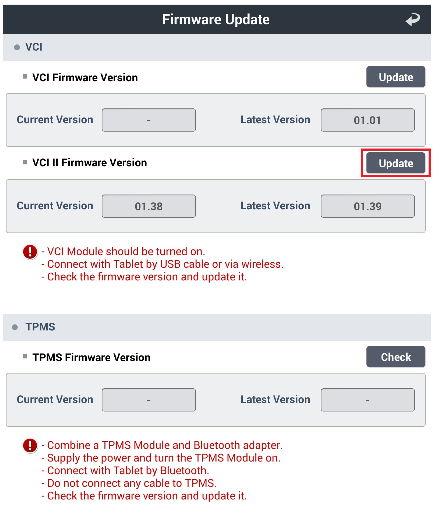 4. VCI II firmware update is being updated. It takes at least 7 minutes.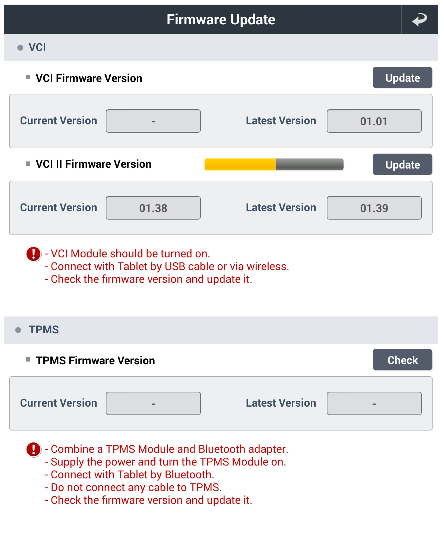 5. VCI II Firmware update is complete.
* Make sure!
Depending on each region and maker, the images as below may be different from yours.