Symptom
I was getting the message, "SmartDLogger has stopped working" when I click the SmartDlogger Icon.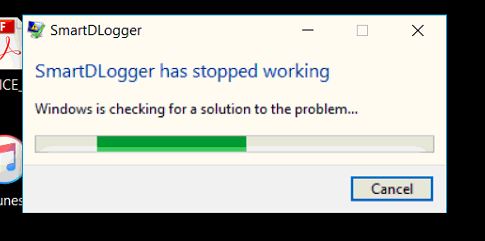 Solution
 1. perform the latest WINDOWS update on your PC. 
 2. Install "Adobe Flash Player11". Click here and install it   
If you failed to install the program like below, you need to ask the IT guy in your company to unblock and let it install.