1. Symptom: I got the error messgae, "Failed(Code:ChangeVciMode Failed)" while performing ECU upgrade.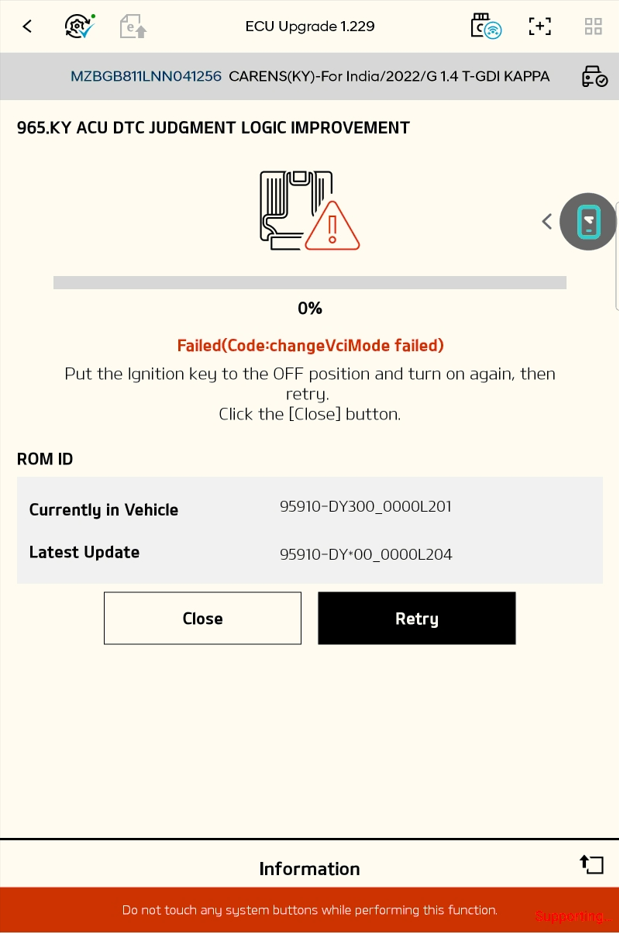 2. Cause: VCI II connection failure
3. Solution: Check VCI II conneciton. If you have another VCI II, please connect another VCI II on OBD connecter of the vehicle and perform ECU upgrade.
1) If it works with another VCI II properly, the previous VCI II is defective. It must be repaired.
2) If you still have the same error with another VCI II, please contact us by email(ics@gitauto.com) with additional information below.
- ECU event no. which you failed to upgrade
- Log file
a. path: internal storage\nvcidata\log
b. zip the [log]folder and send it to us by email.