Symtom
You may see the message " Unhandled exception has occurred in your installation data.", when you update or install GDS Mobile/KDS.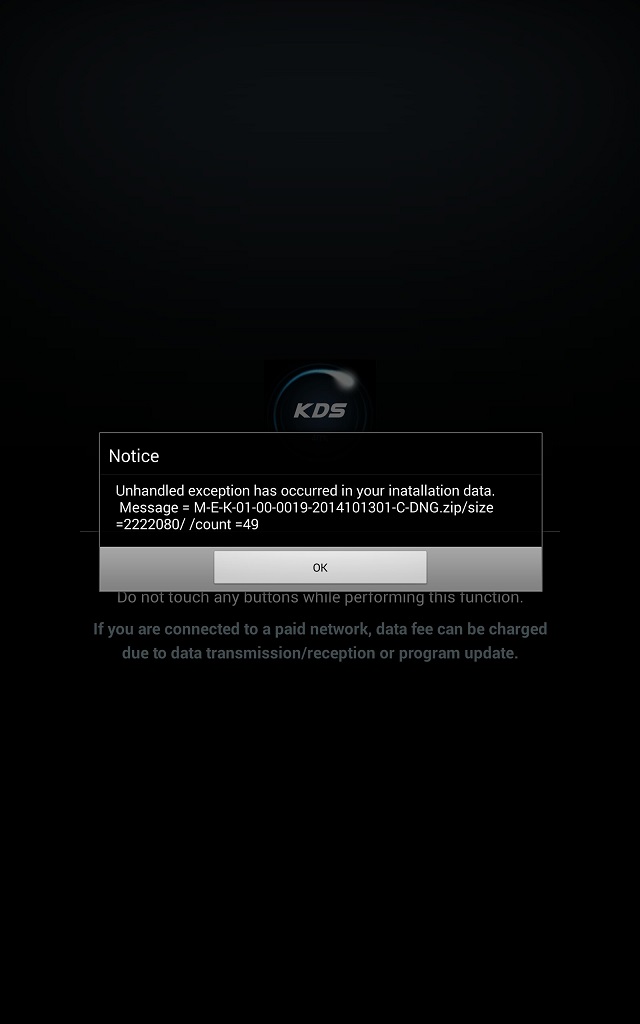 Cause:
It occures when some data related to install or update was currupted.
Solution:
1. Recover the GDS Mobile/KDS on tablet PC by PC Manager.
    How to recover GDS mobile/KDS  <- click here.
2. If you still have the same issue after recovery, contact ics@gitauto.com.