If you need to have remote session, contact ics@gitauto.com and request the remote session in advance. If you don't reserve the remote session, it may be delayed. 
1. Access http://113366.com/gitas at the appointed time and click "Remote start"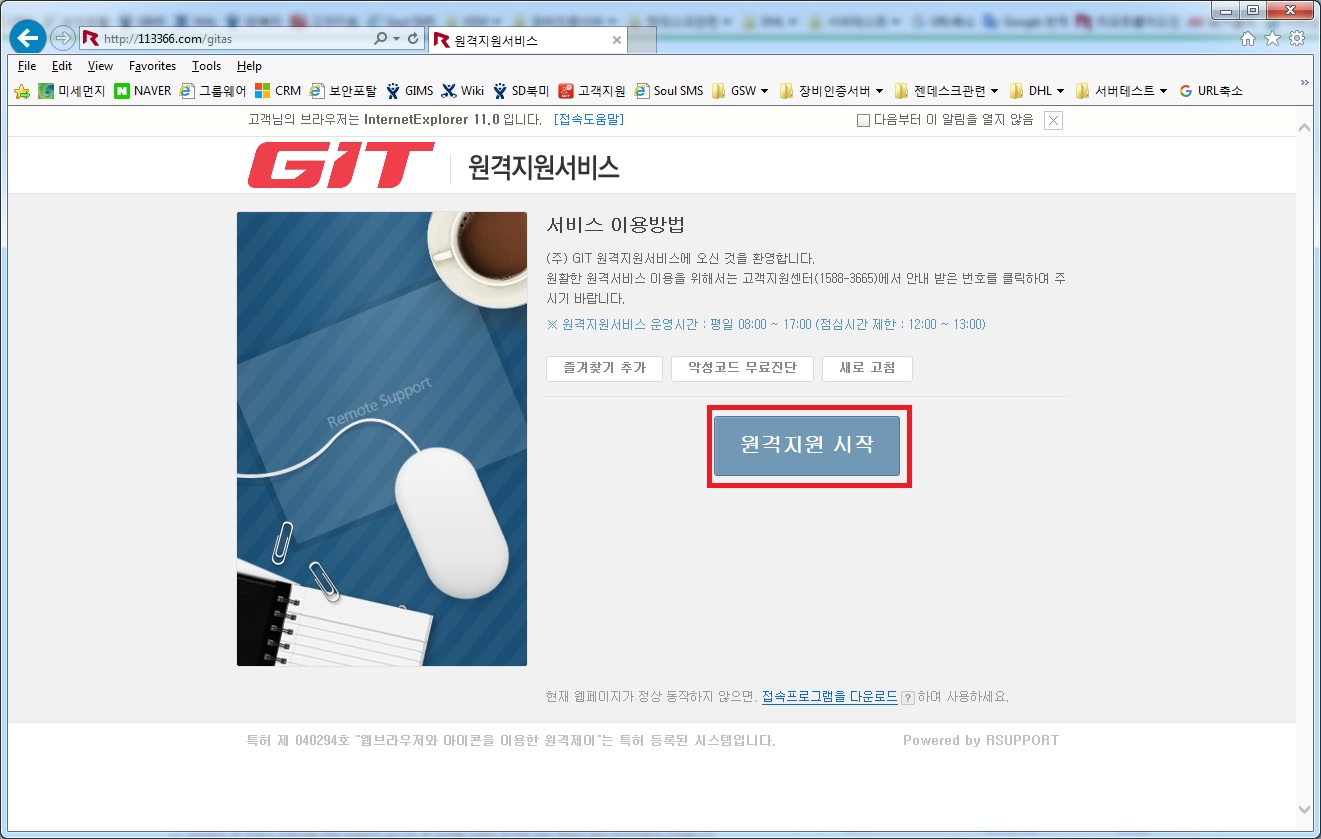 2. Read the distribtion and click "Run" to install the program.

3. After install is complete, you can see the program below. Click the service No. that the GIT gave you in advance. 
* If you cannot find the service No. that agent gave you, please click "Refresh" button.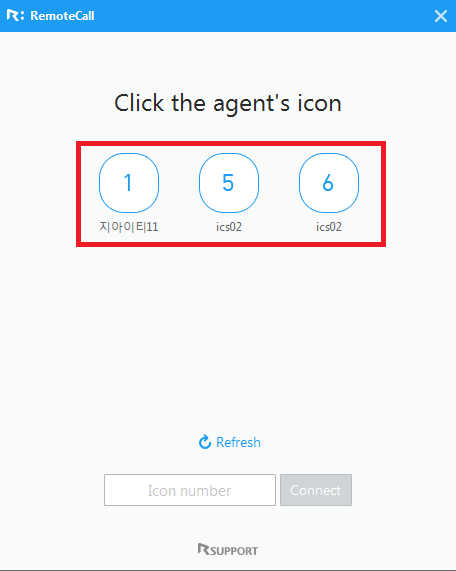 4. Mark  "Mouse/Keyboard control agreement" and click "Connect".
5. Complete.