Symptom
When I install or update GDS mobile/KDS by using PC Manager, you can have the message below.
The VCI II serial number has been expired. Please contact the place of purchase.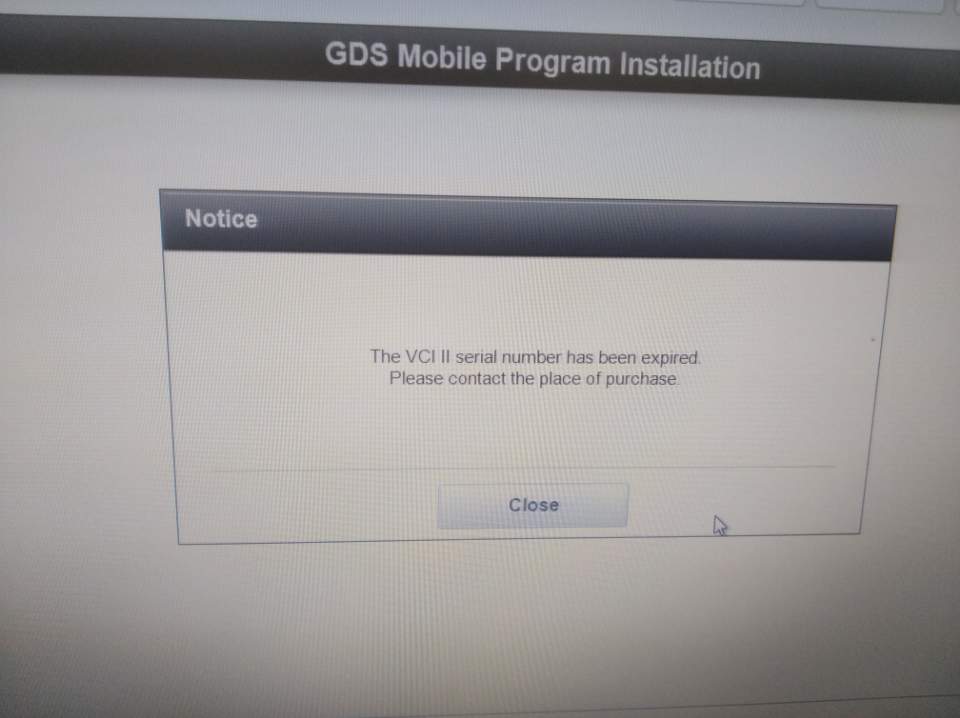 Resolution
If you didn't pay the update fee, VCI II can be blocked to be used.
Thus, if you are a dealer, contact your distributor.
If you are a distributor contact GIT sales team(sales@giatuao.com).