Syptom
When you install GDS mobile by PC manager, I got the message below.
"The serial number of CV Adapter you entered is invalid, because it was already registered.
Please contact GIT for certification inquiries."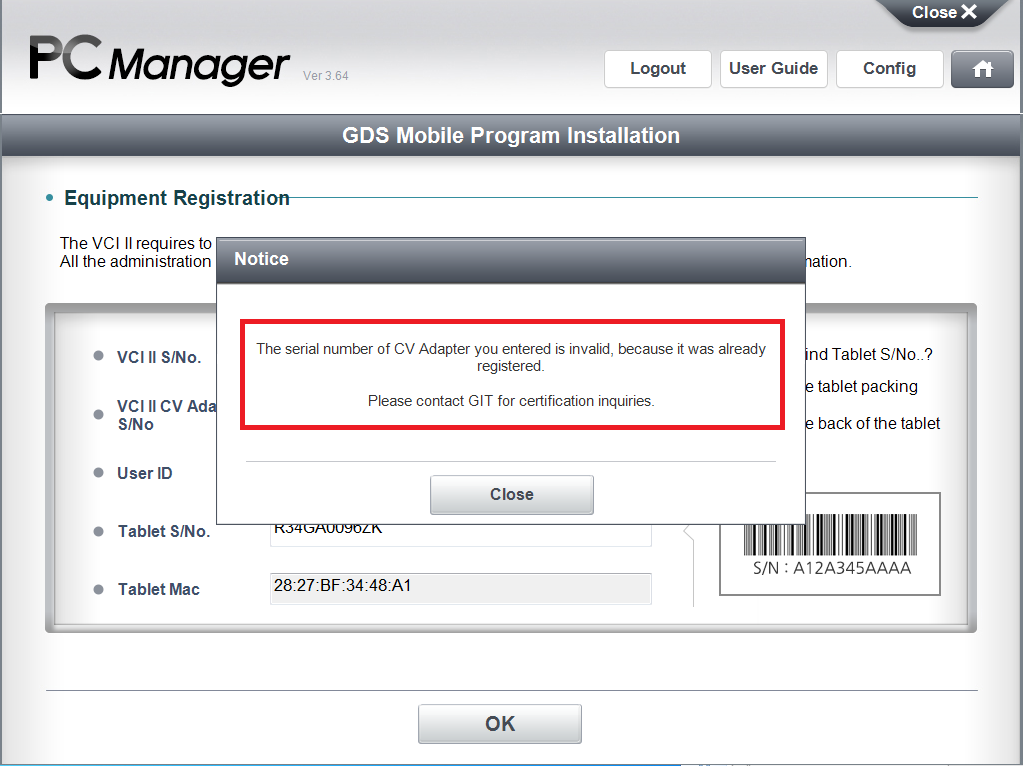 Resolution
If you are a dealer, contact your distributor.
If you are  a distributor, contact our sales team(sales@gitauto.com) with the information below.
Maker : Hyundai or Kia
Dealer or distributor name:
VCI serial No.
CV adapter Serial No.