Symptom:
I was getting the message, "Failed to verify the update information. Retry it after a few seconds"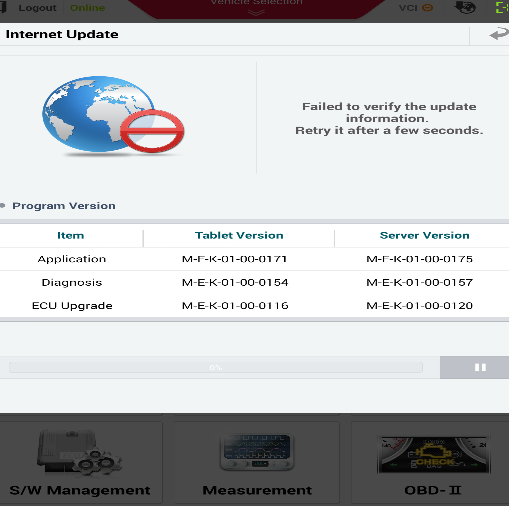 Resolution:
It may block to be updated. To solve the issue, send the information below to GIT sales team(sales@gitauto.com).

   1. Maker : Hyundai or Kia
   2. Dealer or distributor ID
   3. VCI serial No.
   4. Tablet WiFi MAC address
       Path: [Setting-About device -Status ]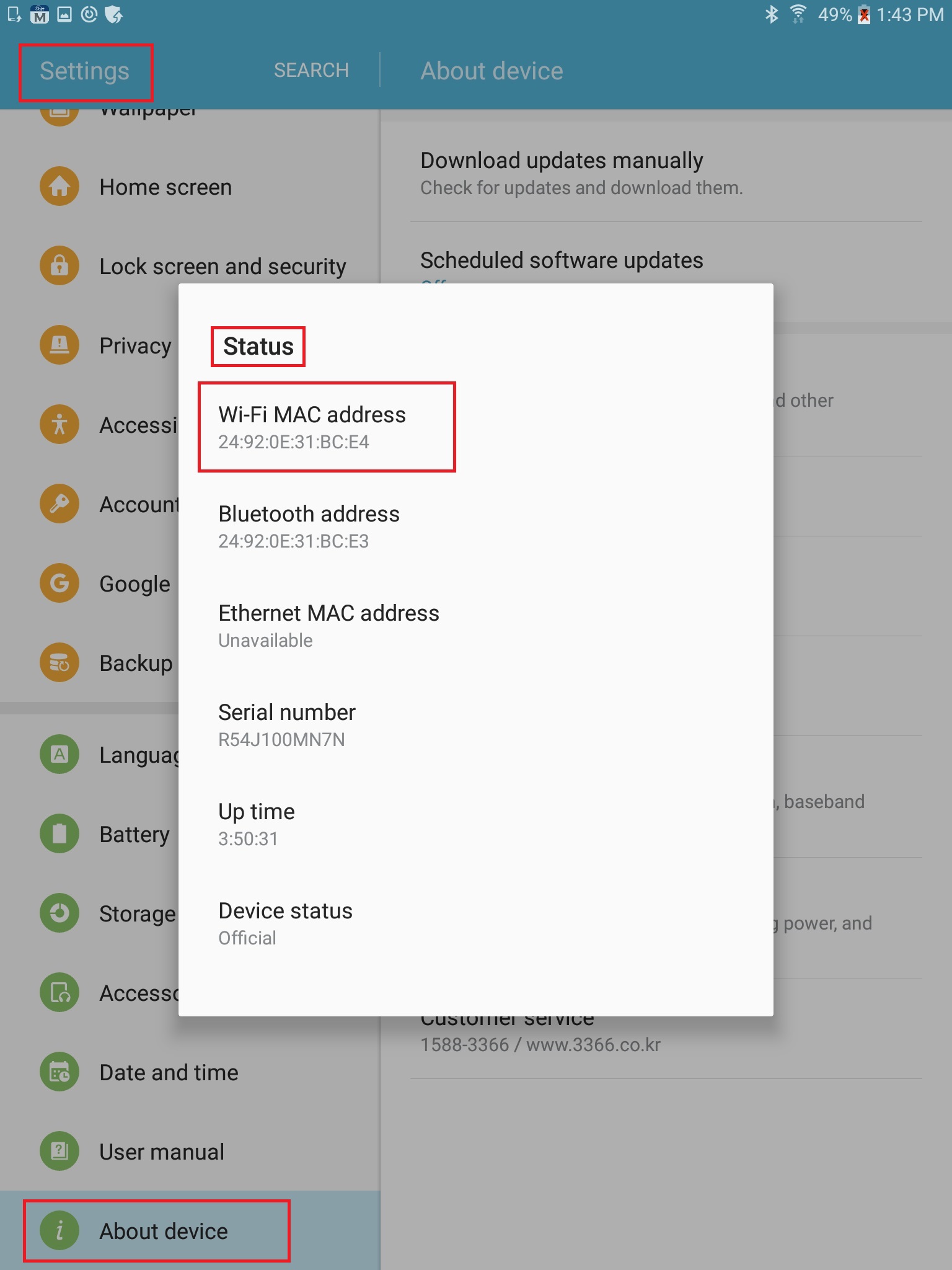 * Make sure!
Depending on each region and maker, the images as below may be different from yours.