Symptom
When installing GDS Mobile CV,  this message occurs "The connected tablet's permission value does not match with PC manager package"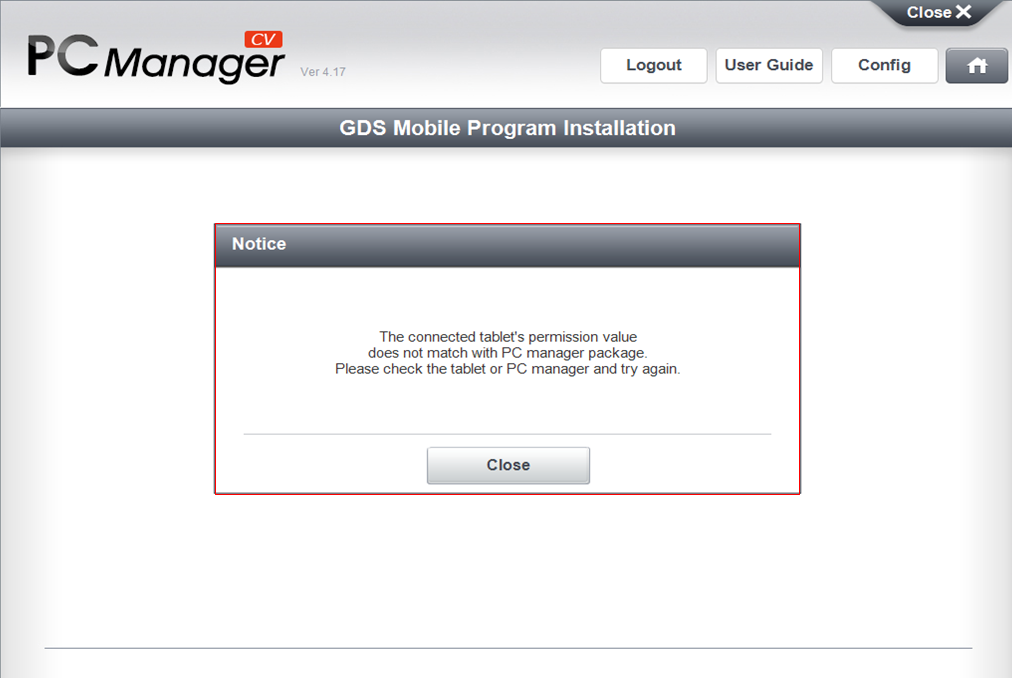 Solution
This happens when GDS Mobile (PV) is already installed in the tablet.
You need to remove GDS Mobile first. We'd recommend you perform data factory reset.
How to perform factory data reset for tablet PC.
After that, try to install GDS Mobile CV by PC Manger CV.