Symptom
When I installed GDS Mobile to use commerical vehicle, GDS Mobile doesn't have commercial veihcle list.
Solution
1. Check your internet update version. If update version is [M-E-H-01-00-XXXX], you need to install GDS Mobile by PC Manager CV.
Note that you need to use PC Manage CV for GDS Mobile CV installation.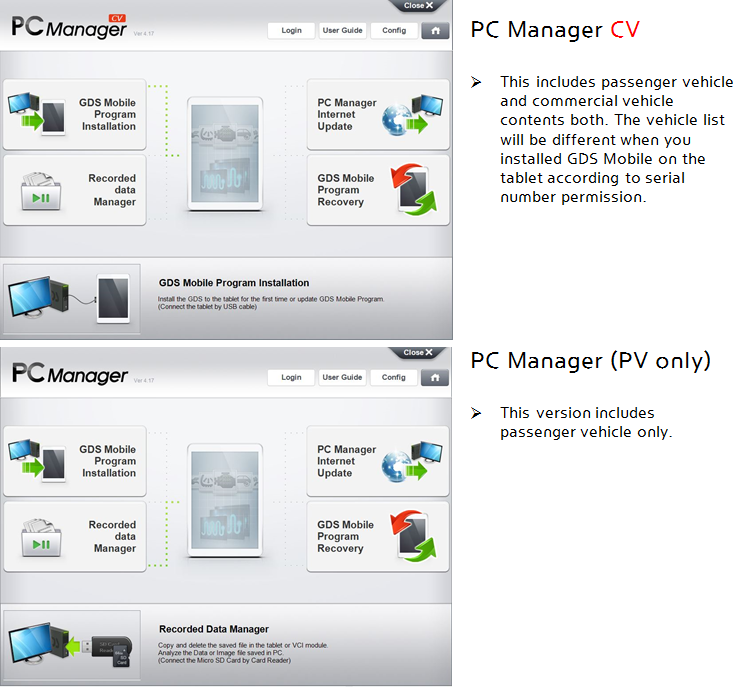 * You can download PC manager CV with the below if you don't have it. Download the program which is Hyundai HME CV(Commercial vehicle GDS mobile) on the FAQ below.
2. If PC Manager CV is ready, install GDS Mobile CV. Check GDS Mobile install steps with FAQ below.
3. Check that your GDS Mobile CV is installed correctly.
WARNING : Make sure that this solution is only applied to the person who buys GDS Mobile CV. If you don't have a proper CV adpater S/No., you are not able to install GDS Mobile CV.