Sometimes, you need to download a ECU upgrade event by AUTO DOWNLOAD function.
(e.g. ECU upgrade event is approved on GSW, but not released to internet update yet)
[How to perform Auto Download?]
1. Run GDS Mobile/KDS
2. Insert VIN or Select a correct vehicle, model, year.
3. Select ECU upgrade button from the main page.
4. The event will be automatically downloaded from the server.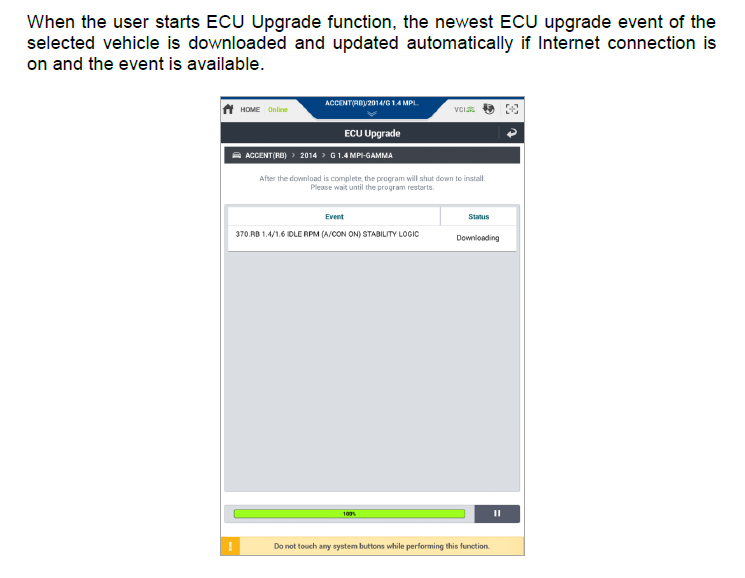 [Note]
If Auto Download is not performed for the events which should be showing, remove 'event.lst' file.
Path : Tablet > mvci > update > event.lst

After that, restart GDSM/KDS, and the file will be created again if AUTO DOWNLOAD is started.