Symptom : "There is not enough storage space for the update." occurs during internet update.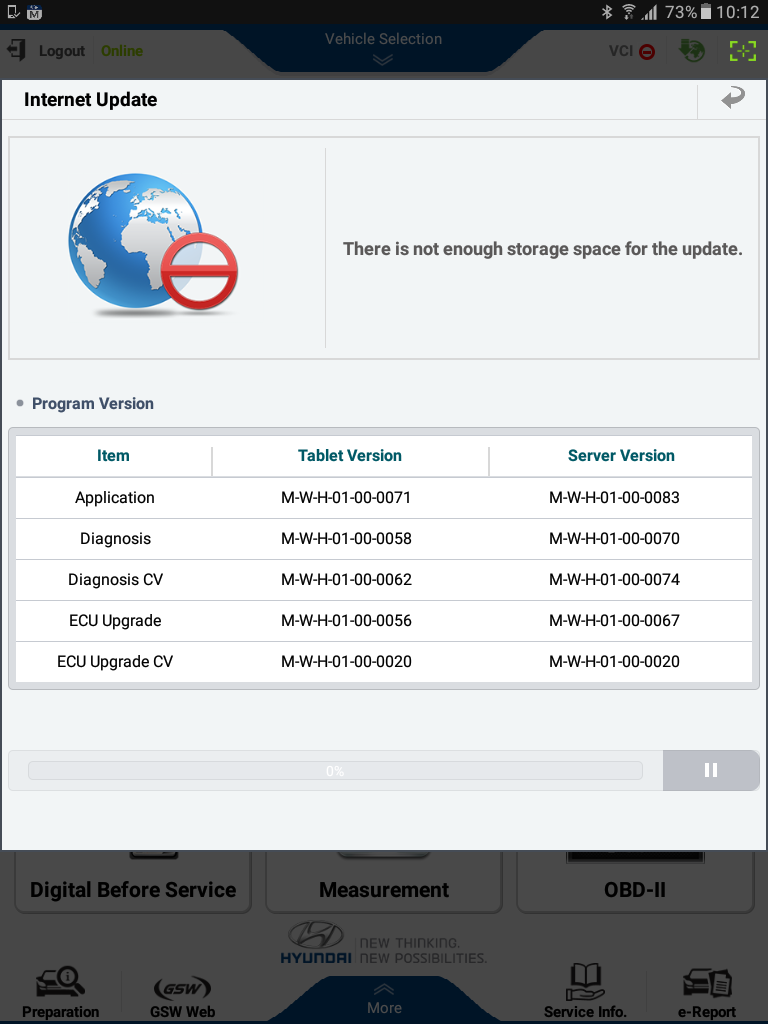 Cause : There is no enough space in the tablet for the internet update.
Solution :
1) You may use 16GB ROM size of a tablet. The tablet may have a lot of cache files and temporary files. You need to perform 'data factory reset' and GDS Mobile/KDS installation by PC manager.
How to perform factory data reset for tablet PC.
[Passenger Vehicle] How to install GDS Mobile/KDS
[Commercial Vehicle] How to install GDS mobile on tablet PC.
2) If you don't want to care about the space, we recommend use over 32GB ROM size tablet. Please check the qualified tablet list.
What is the tablet specification for GDS Mobile/KDS? (Updated on Jan.22. 2019 )