Symptom : 'Error code : 0013-00-0000' occurs during ECU Upgrade.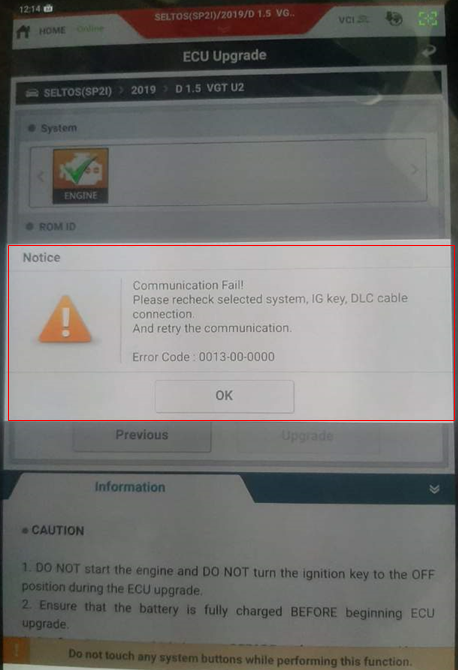 Cause : The message occurs when the communication is not established with a vehicle normally during checking ROM ID on ECU Upgrade Auto Mode.
Solution :
1) Check the vehicle status if it's able to be performed for ECU upgrade (Target vehicle, IG on, etc). And then, retry.
2) It can be happened the ECU can not be communicated after ECU Upgrade failure. Then, check ECU status.