Symptom
When try to search a VIN on vehicle selection, 'Please enter the correct VIN' message occurs.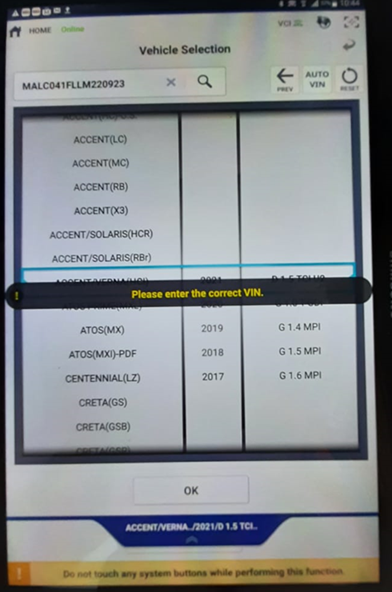 Cause
VIN is not in the list of equipment.
Solution
1) Please wait the next internet update. This VIN may not be updated yet.
2) You can select a vehicle manually. Please select Vehicle/Model year/Engine, and press the [OK] button.
Here is the related FAQ with the below for better understanding.
Some diagnostic systems are not showing when searching VIN.