1. Go to https://dlogger.kia.com/ and click "Reissue".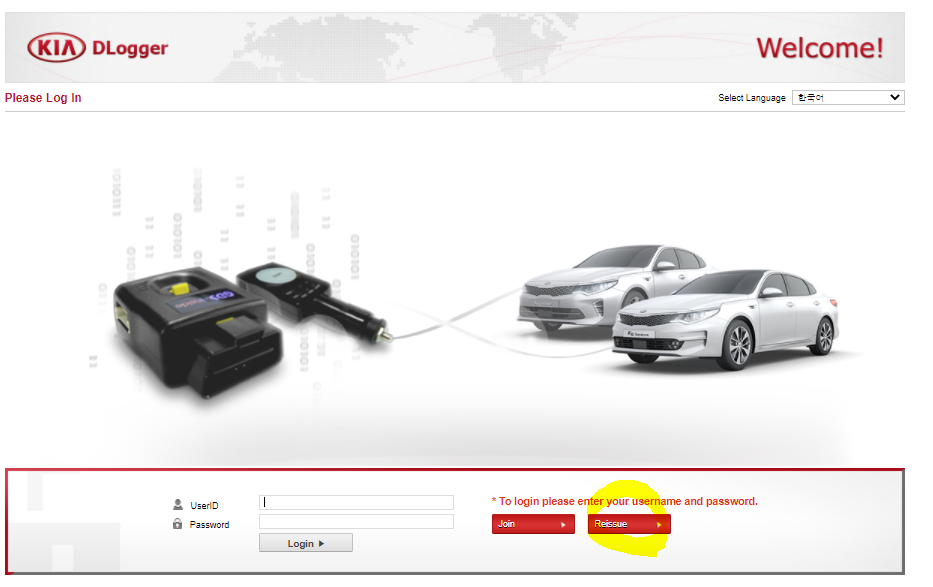 2. Enter user information as below.

3. After entering all information click "register" button.

4. You can get the new password by Email. If you cannot get the email, Please kindly contact KMC(GSW Distributor Hotline).
* For your information, SmartDlogger ID/PW is managed by KMC.
If you don't have ID, click below.