<How to install GDS Smart/KDS 2.0 via USB>
This is the installation guide via USB stick.
Please follow the steps to install GDS Smart/ KDS2.0
1. Connect USB stick to the tablet.
Make sure that USB stick is recognized on the tablet.
2. Go to MyFiles on the tablet and USB storage.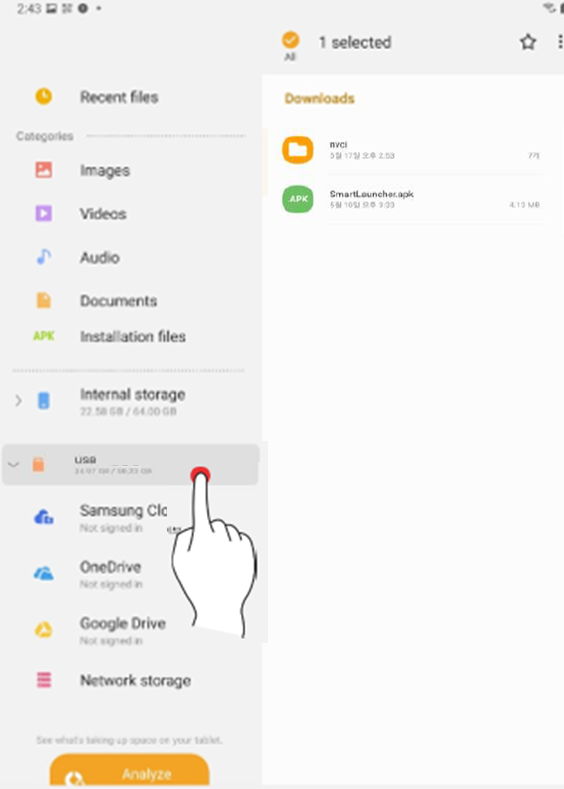 3. Press SmartLauncher.apk.
Note that tablet PC should be connected to WIFI.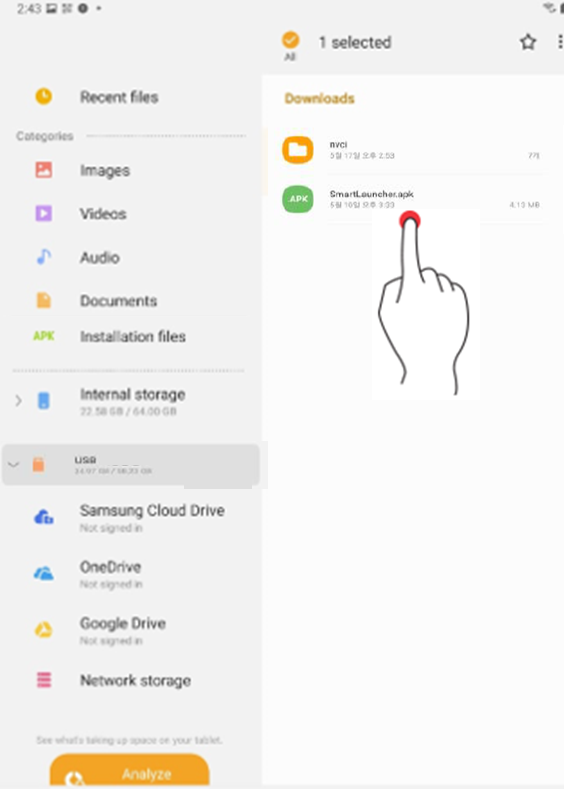 4. Press Install button.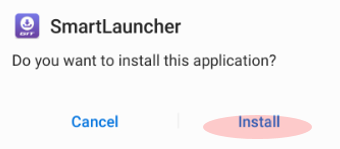 5. Set the permission to access the Smart Launcher app.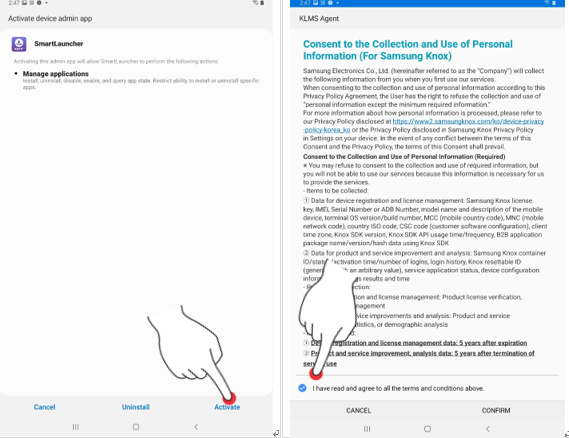 6. Run Smart Launcher. Then, you need to Input the license key you provided.
Then, press 'OK' button.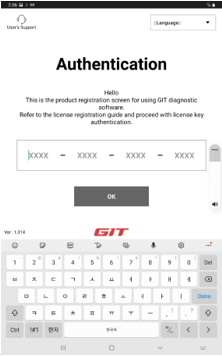 7. Input the GSW ID, password and tablet serial number.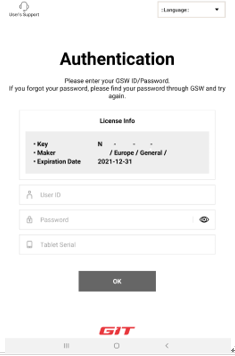 8. Press 'Recovery via USB' button.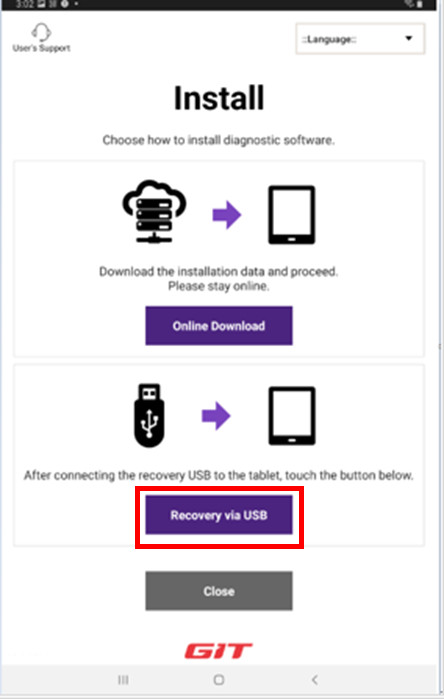 9. Select USB path as the picture below.
If SD card is inserted, you can see more than one storage.
Please select USB stick you connected.
Note that step 8,9 only needs higher than Android OS 11.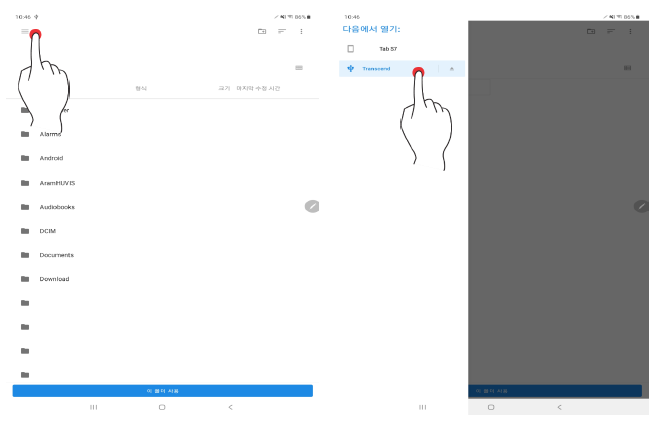 10. Select 'nvci' folder, and press use this folder at the bottom.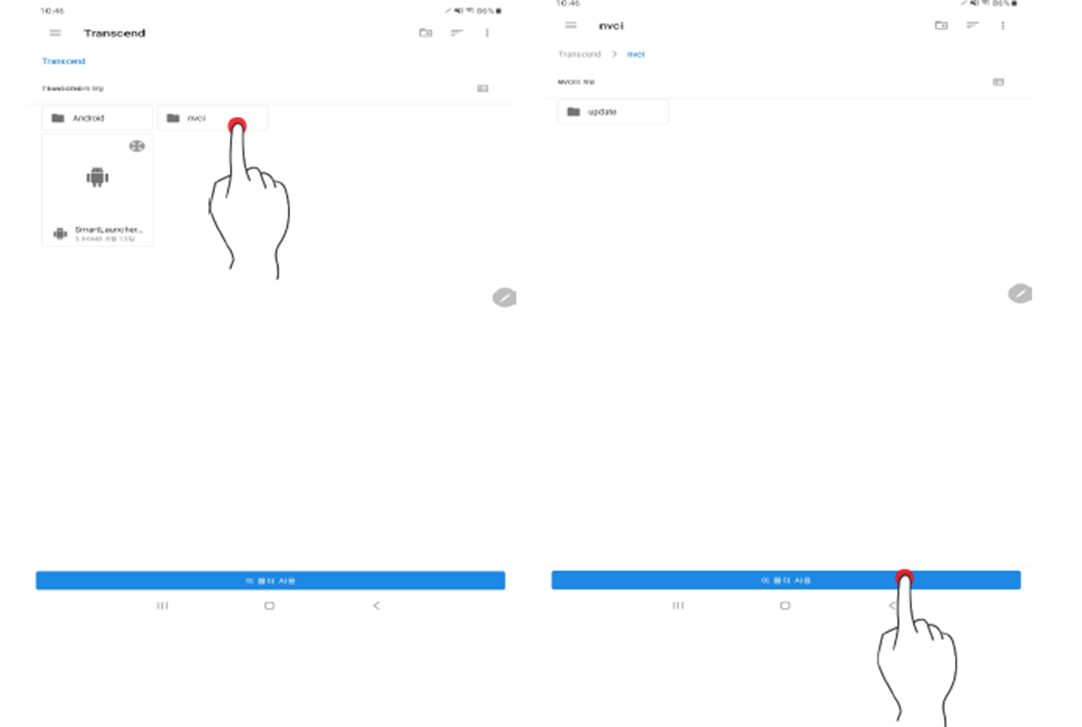 11. Installation will be carried out.
It will take some time to be installed done.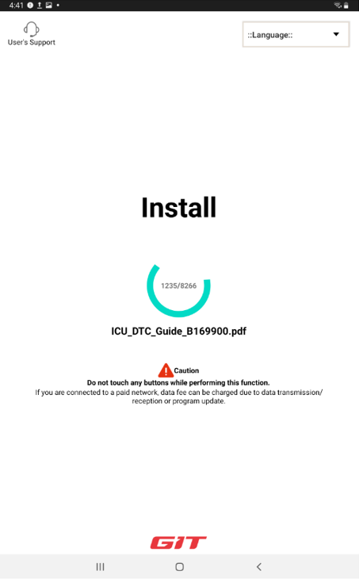 12. After installation is done, please log in with your GSW account.
If you have a question for use, please refer to the user's manual on Smart Smart/KDS 2.0
END.