※ Images and names may differ depending on the region and manufacturer.
How to connect TPMS to GDS Smart/KDS2.0.
1. Press [Preferences] at the bottom of the main screen.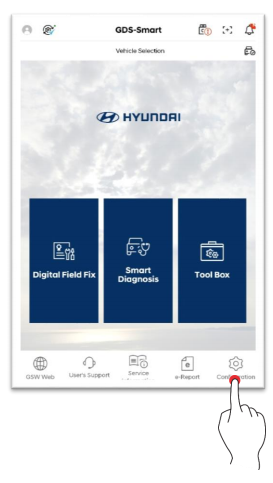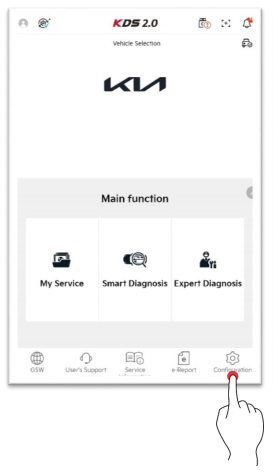 2. Tap [Device Manager].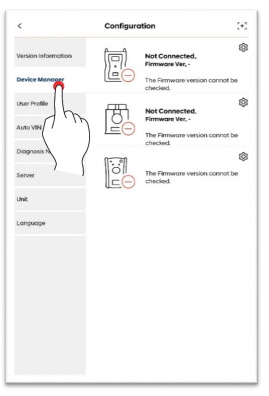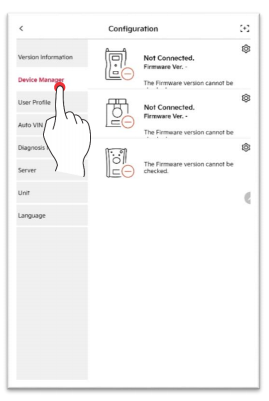 3. Connect VCI II Module to the vehicle's OBD-II Connector to support power, and proceed
the following process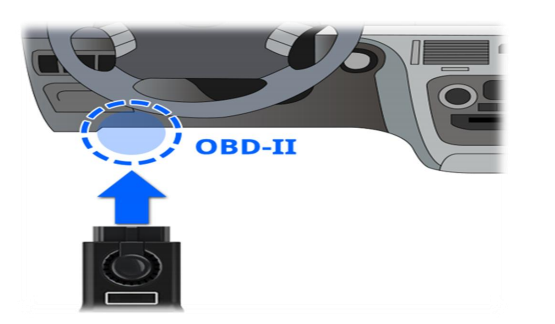 4. Touch VCI II tab of the Device Manager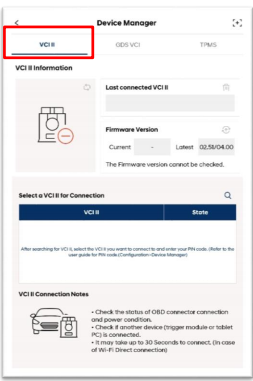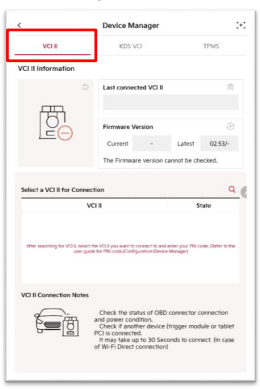 5. Search VCI II to connect through [

] icon.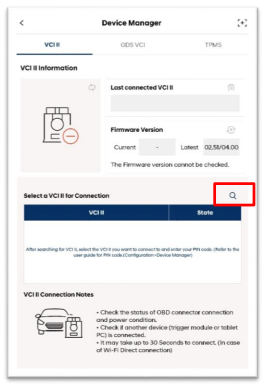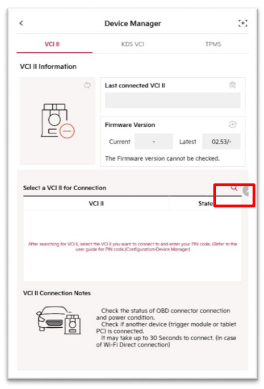 6. Check the serial number of VCI II to connect, and select it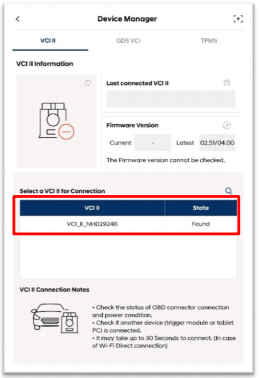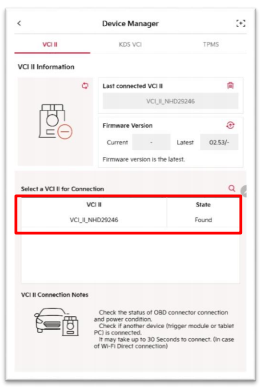 7. Check PIN CODE, and enter it.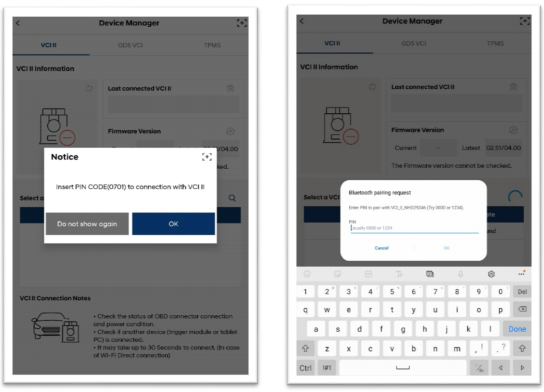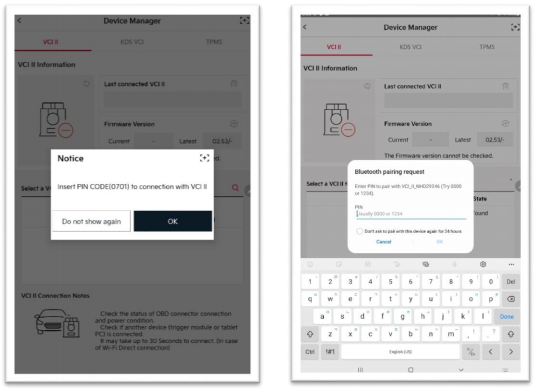 8. VCI II connection is in progress.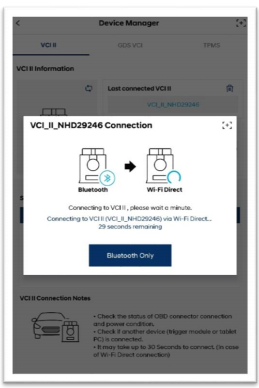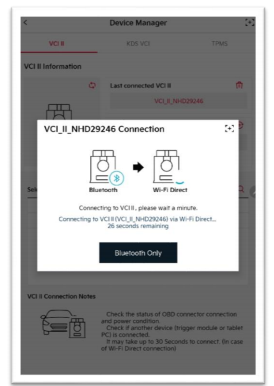 9. VCI II connection is completed.