※ Images and names may differ depending on the region and manufacturer.
You can receive a brief guide on the selected add-on through [More+] in the add-on section.
How to check S/W Management description
1. Tap [Tool box (Hyundai)/Expert Diagnosis (Kia)].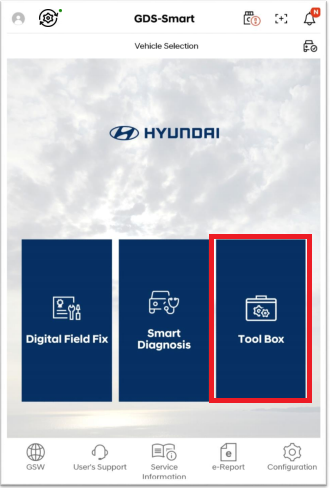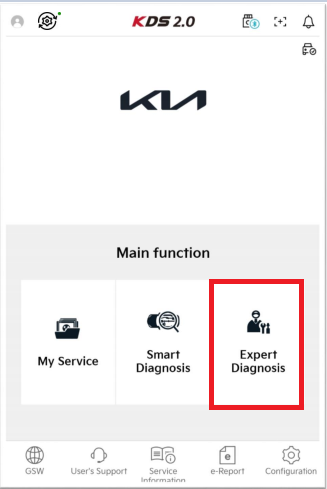 2. Tab [S/W Management].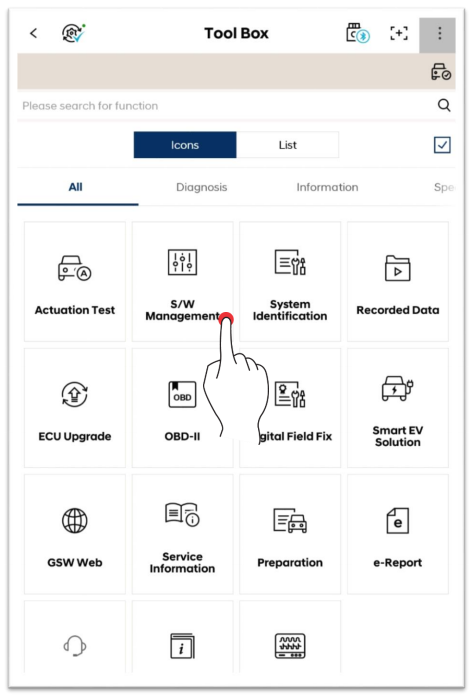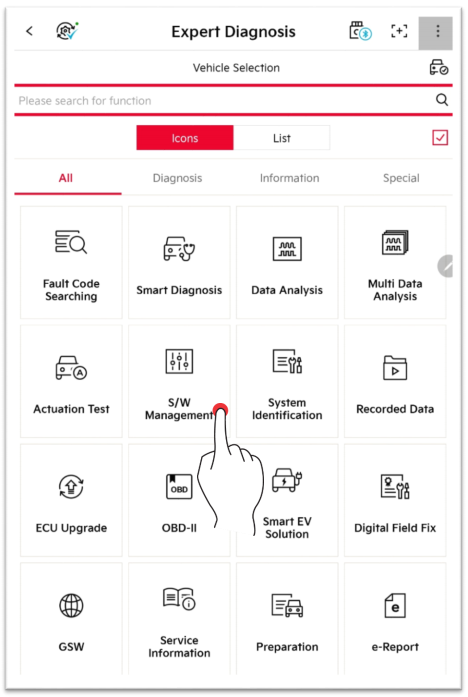 3. If you press the [More+] button below each item, you can see a brief description of the function at the bottom.