※ Images and names may differ depending on the region and manufacturer.
How to check vehicle specification information
1. Tap [Tool box (Hyundai)/Expert Diagnosis (Kia)].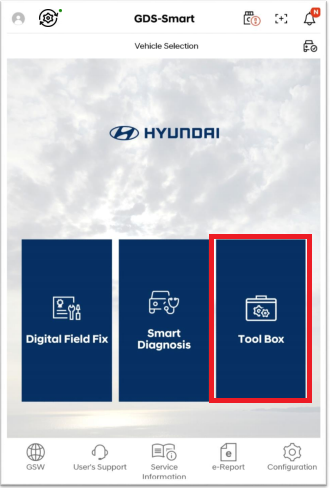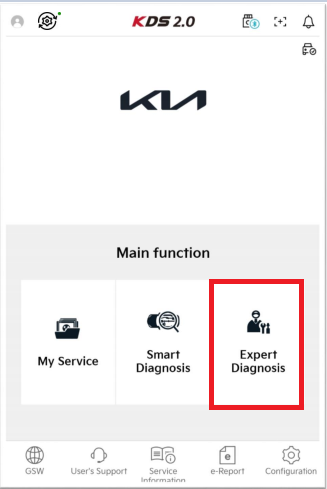 2. Press [System Identification].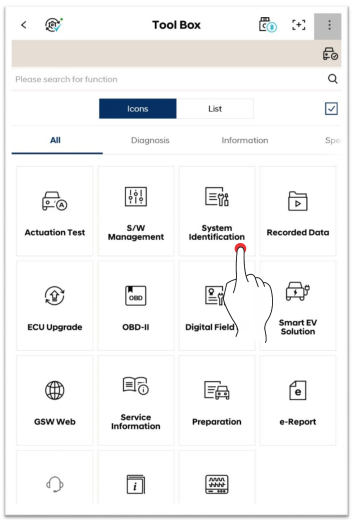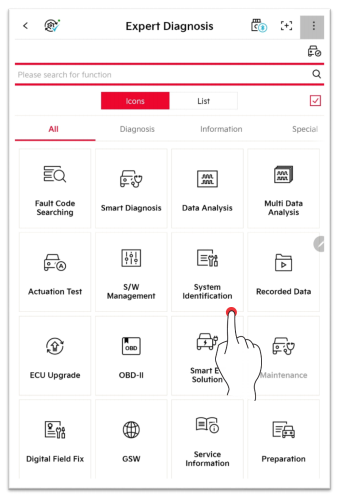 3. When entering the function, the specification information of the selected controller is searched.
* Re-scan/Stop
You can stop the search through the 'Stop' button at the bottom, and 'Research' on the right side of the controller.
You can search again through the button.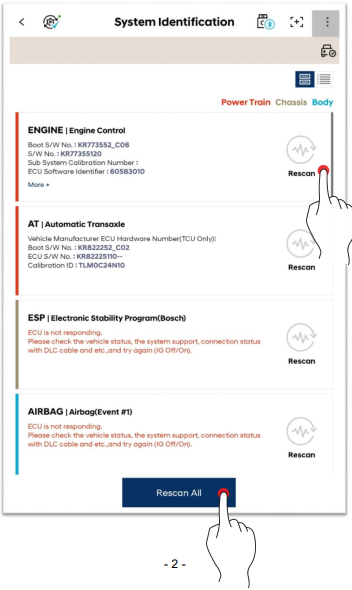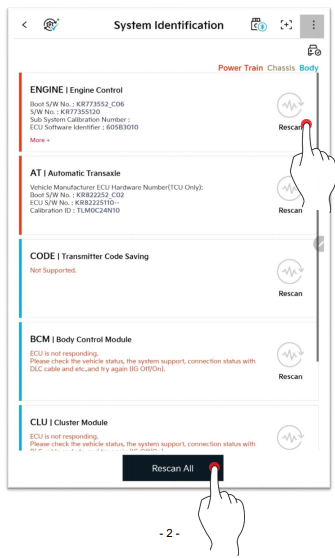 4. You can check more specification information through the 'More+' button at the bottom of the each selected system.