* Caution : The USB recovery stick is only provided in special cases. (e.g. GDS Mobile R&D, Mobis version). Please contact GIT sales (sales@gitauto.com) if you are in the special cases.
Before installation(

Necessary

)
1. You should have a OTG cable to connect the tablet and USB stick.
2. Connect tablet to the Wi-Fi network.
* When using a secure network, there may be restrictions on installation, so please connect to a general network or mobile phone tethering like hot spot.
Installation steps:
1. If a GITMInstaller app on the tablet, please remove it. You can check it out on the path with the below. Path : [Settings-Application Management-Application Manager]
* How to uninstall the "GITMInstaller" app
* If you are first time to install GDS Moible/KDS, go to step 2.
2. Connect USB stick to the tablet using an OTG cable.
3. Open the "My Files" app on the tablet and install by touching the gitauto.GDSMInstaller_558.apk or higher (or GITMInstaller.apk) file in the USB path.
4. When the installation is complete, remove the USB stick and plug it in again.
5. When the following information is displayed, click the "OK" button to install GDSMobile/KDS.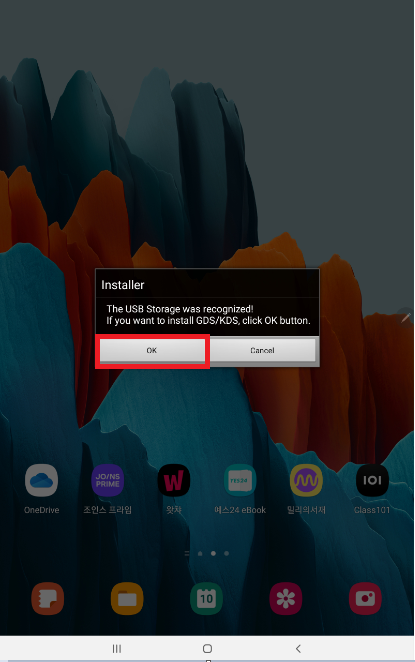 6. The following screen is displayed on the tablet. Please follow the image below.
1) Click the upper left button.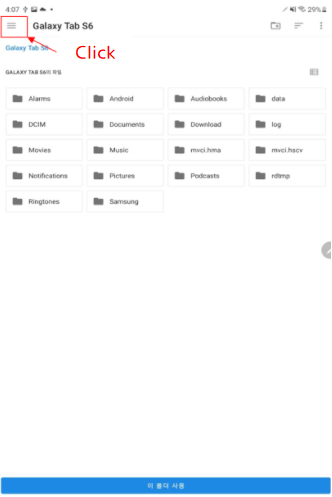 2) Select the connected USB stick on the left menu bar.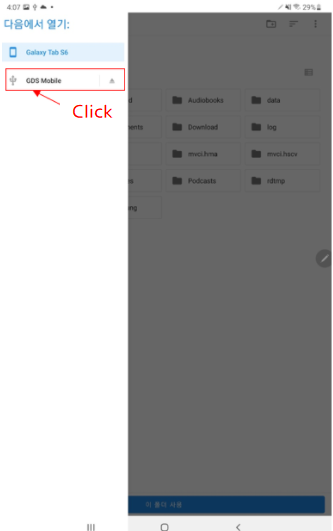 3) After moving to the mvci folder, click "Use this folder" at the bottom.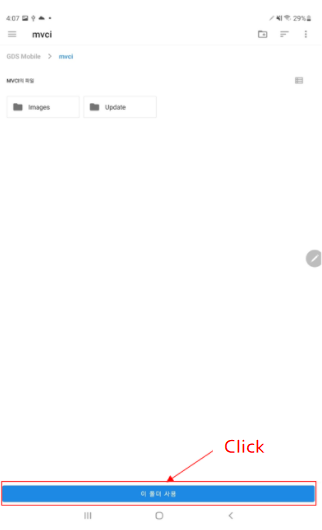 4) Please select "Allow" for the information below.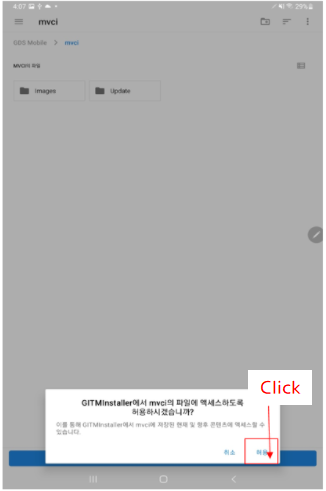 5) Installation proceeds. Please keep the USB connection.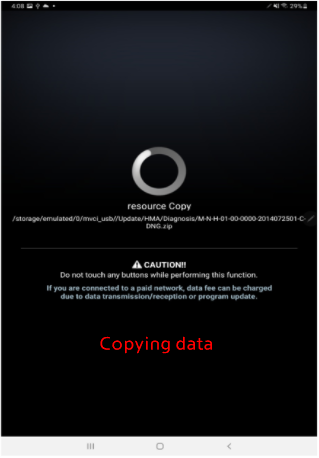 7. When the installation is complete, please register it according to the installation version.