* Make sure!
   Depending on each region and maker, the images as below may be different from yours.   
 Region   
    All 
  Symptom
    You must make your own account on DLogger website to use Smart Dlogger program.  
  Before you begin  
    1. Disable Antivirus program on your laptop PC Manager is installed on.
    2. If you use security network on your workshop, ask your IT guy to open PC Manager update server on workshop network. If you don't know the PC Manager server URL and port, contact ics@gitauto.com.  

  Solution

        1. Go to Dlogger website below. 

          Hyundai: http://inside.globalserviceway.com/
          Kia: https://dlogger.kia.com 


        2. Click [Join] button.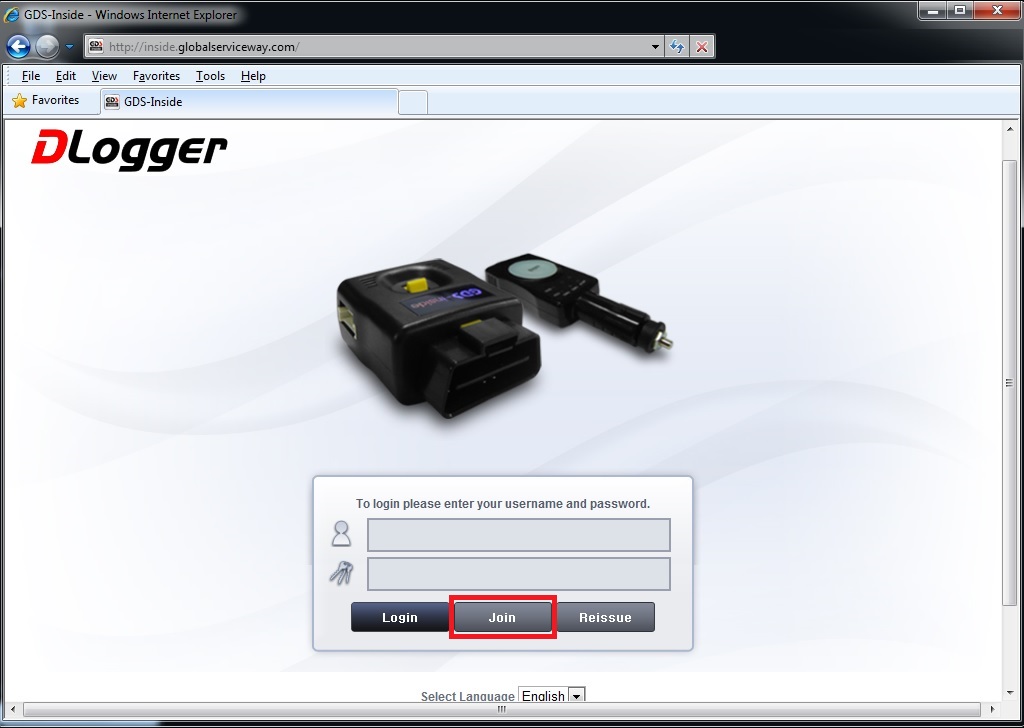 3. Fill out all information, then, click [Register] button. 
           * If the information is not correct, it can be rejected to be approved by the administrator.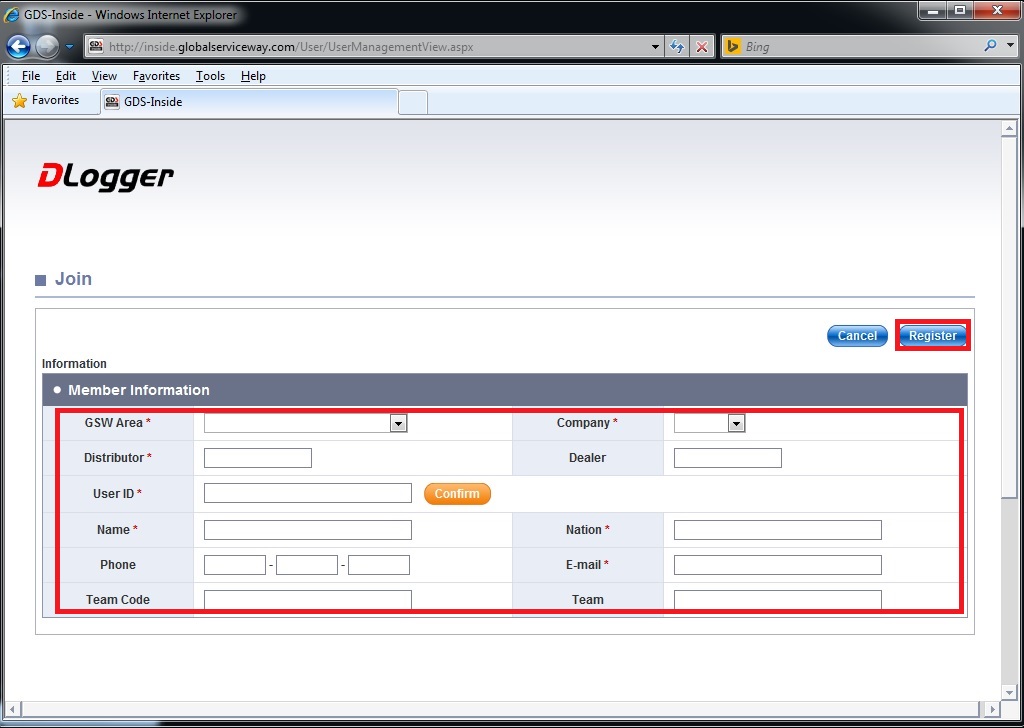 4. After KMC/HMC administrator confirms your information, she/he sends you the new password by email. Dlogger account is managed by KMC/HMC. Thus, if you don't receive any reply, contact KMC/HMC (GSW Distributor hotline).