* Make sure!
    Depending on each region and maker, the images as below may be different from yours.   
  Region   
    All 
  Symptom
    How to Perform Internet Update for GDS
  Before you begin  
    GDS(laptop) must be connected to the internet.  
   Solution
   1. Click [Configuration] on GDS main page.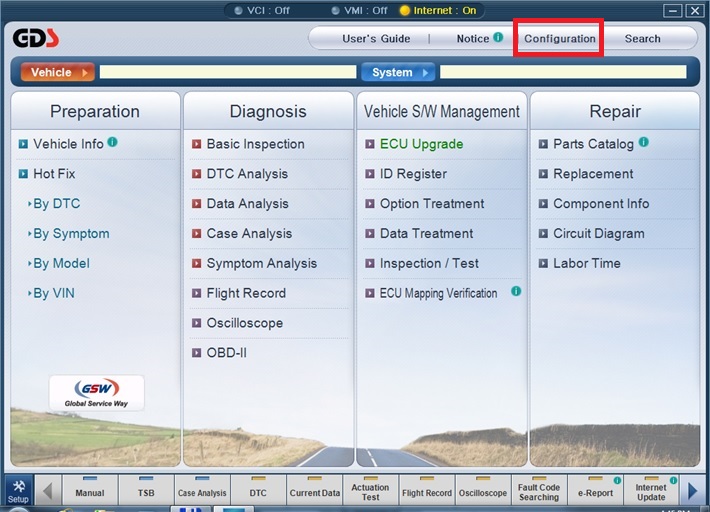 2. Go to [Version] tab and click [Internet Update] button.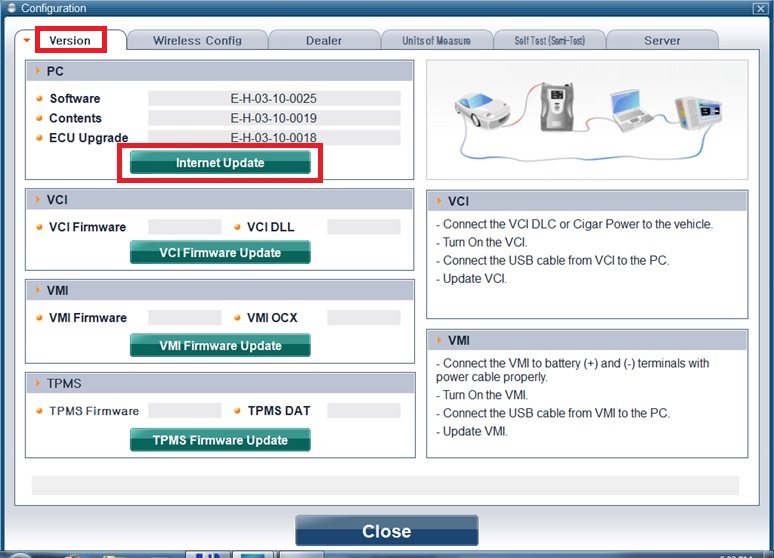 3. Download the update files.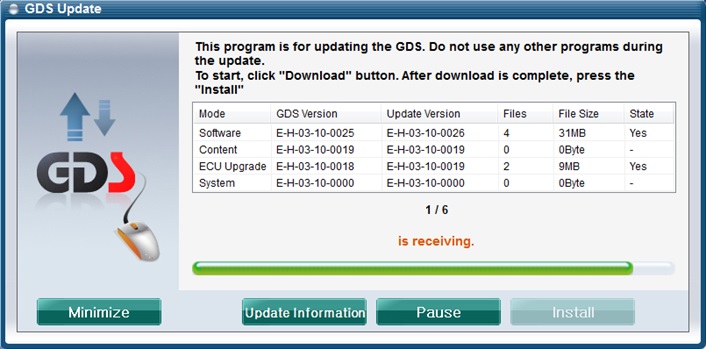 4. After downloading the files, click [ Install ] button to update.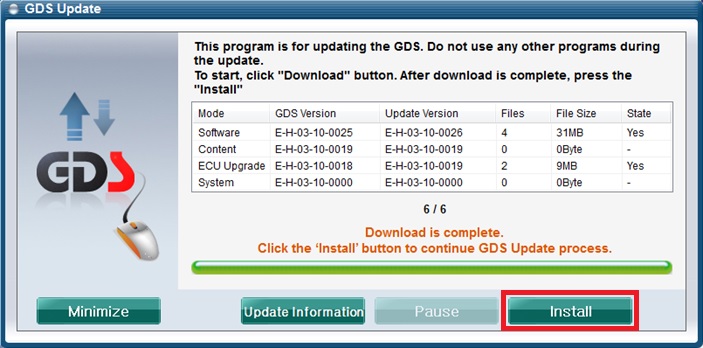 5. Complete