Symptom
    When you certificate PC Manager, KDS or GDS, you have to enter GSW account(ID & Password). You can make GSW account as follow.
 
  Before you begin
     -  
  Solution
        1. Go to the GSW website.              
             https://www.kia-hotline.com/login.tiles.

          2. Click [Register User ID].      

            


        3. Fill out your infomation in the blank correctly, then, click [Create Account] button.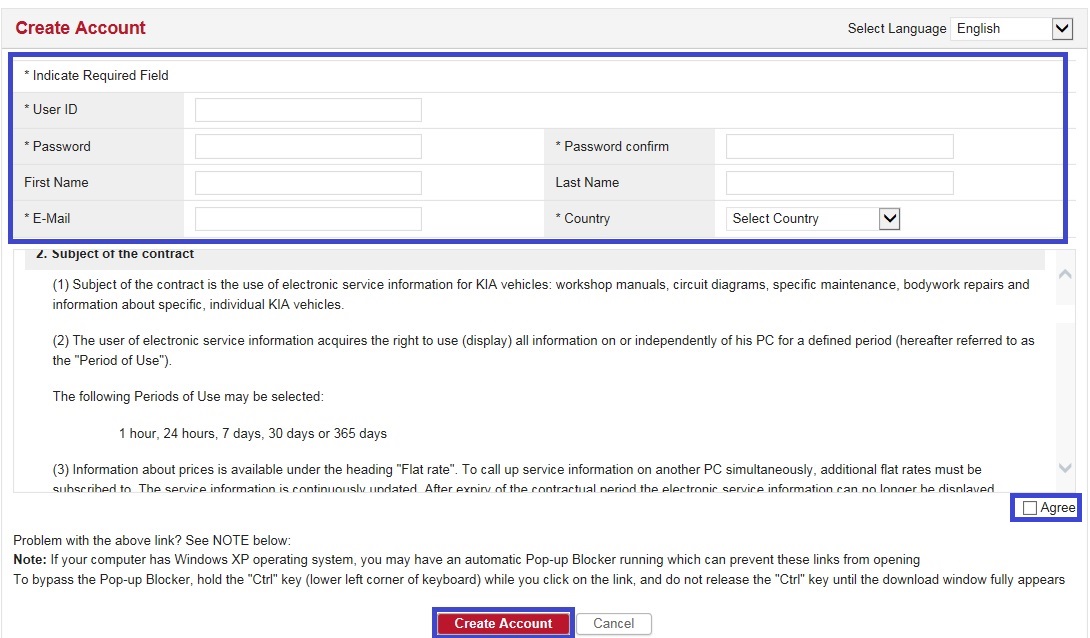 4. After KMC confirm your information, she/he will approve your account.
            If you are urgent, please kindly contact KMC.  

 * Make sure!
    Depending on each region and maker, the images as below may be different from yours.