* Make sure!
   Depending on each region and maker, the images as below may be different from yours.    
  Region   
    North America
  Symptom
    User cannot log in PC Manager or GDS Mobile/KDS.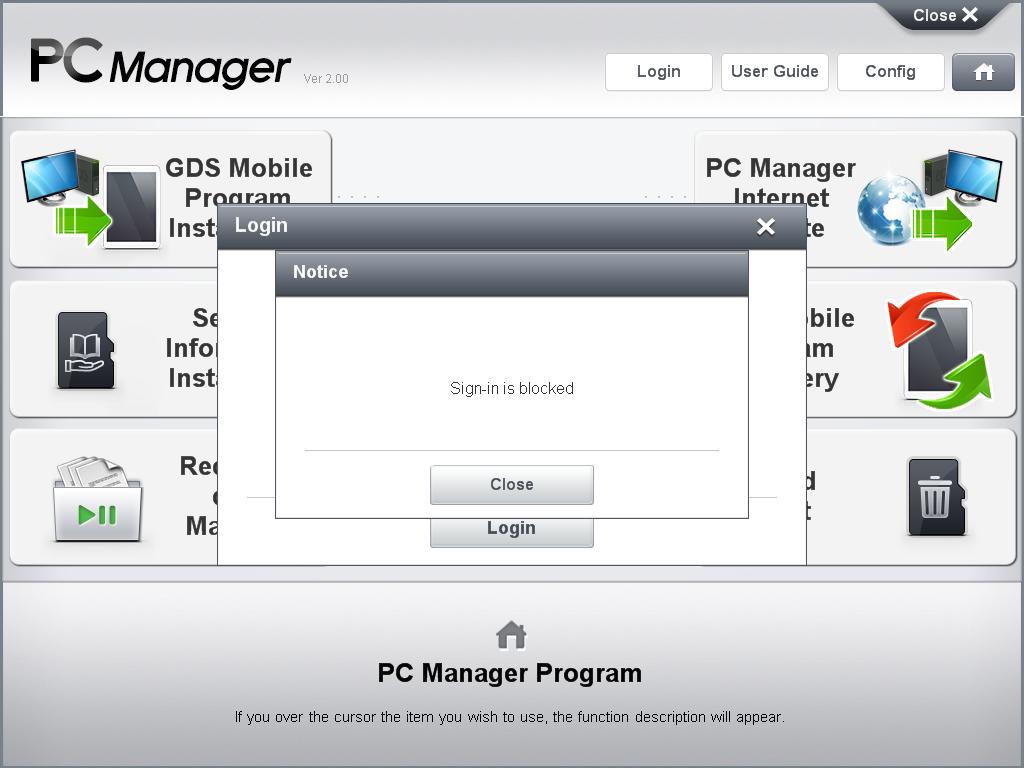 Before you begin
     -  
  Solution
Check if ID and PW are available. 
Go to GSW website and log in. If you cannot log in, your account is not valid on GSW. Please kindly go to GSW website and get the new password or contact HMA/KMA to make the account activated.(After you changed the PW, it must synchronize it to the server of GDS Mobile/KDS and PC Manager. It takes 30 minutes. Please try to log in 30 minutes.) If your account is valid, please move on to the next step No. 2. 
Check Anti-Virus system on PC
Anti-Virus program can interrupt to connect to the server. Before running PC Manager, shut down Anti-Virus program on your PC temporarily.
Check your network
If you cannot log in GDS Mobile/KDS and PC manager even though your ID and PW are available on GSW, please kindly ask your IT guy or your Internet network company to unblock port and URL on your network. If you don't know the port and URL address, please kindly contact GITA.