1. Log in GDS Mobile/KDS.
2. Connect online. If it is offline, you must check Wi-Fi on tablet PC.  
3. Drag up the "More" button with your finger.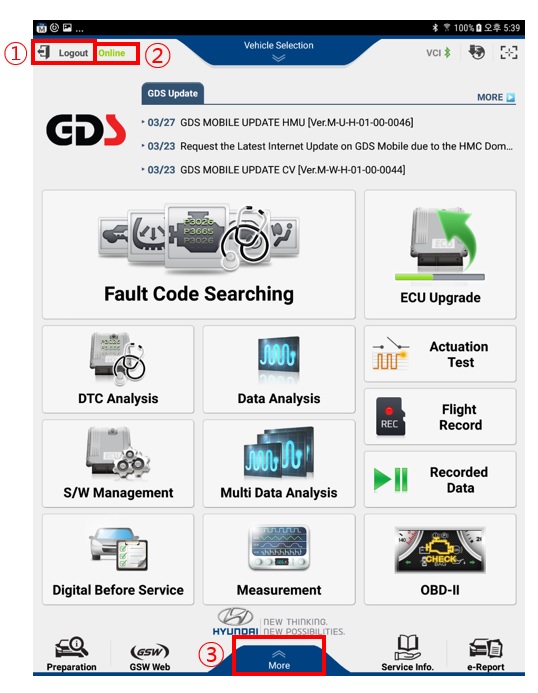 4. Tab "Dealer" button.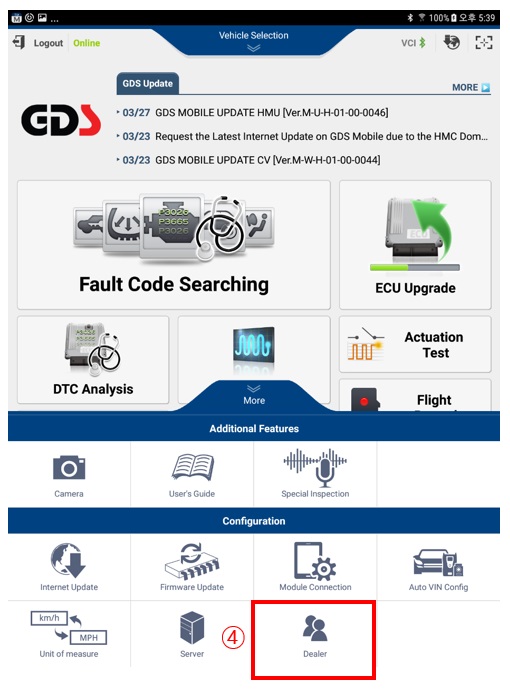 5. Check if it is on/off.
    If you want to use Diagnosis Number function, mark "ON".
    If not, mark "OFF". 
6. Check Distributor code and Dealer code. 
  * If it is empty or has different information from yours, tab "Edit" button and go to step 7.
     If it is correct, go to step 9.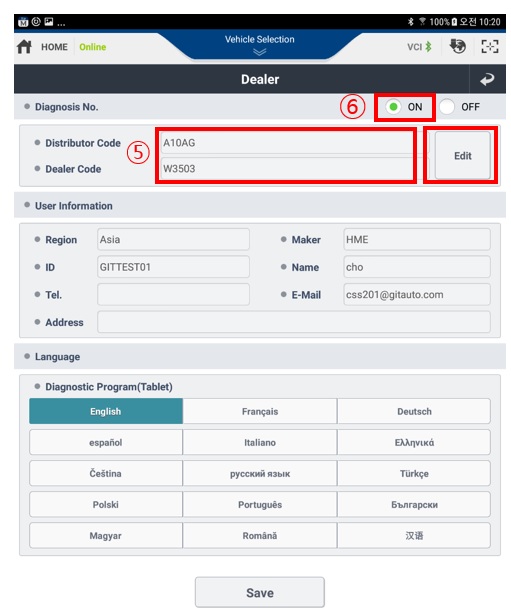 7. Input GSW ID and PW.
    * If you don't know the GSW ID and password, click here.
8. Tab "Confirm" button.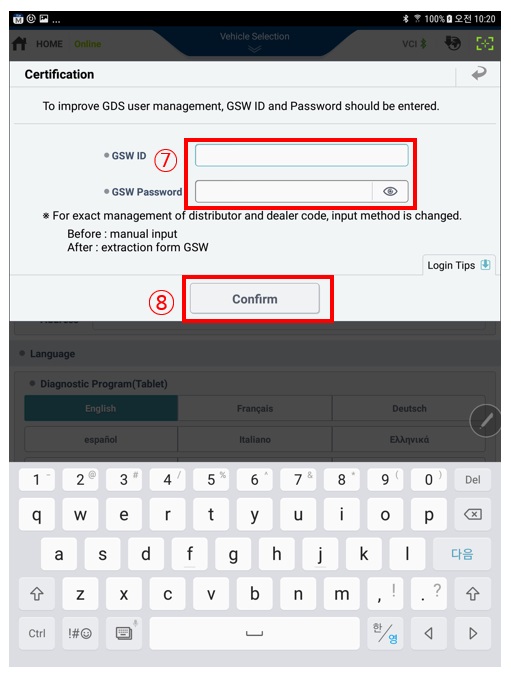 9. Enter the menu that you want to check.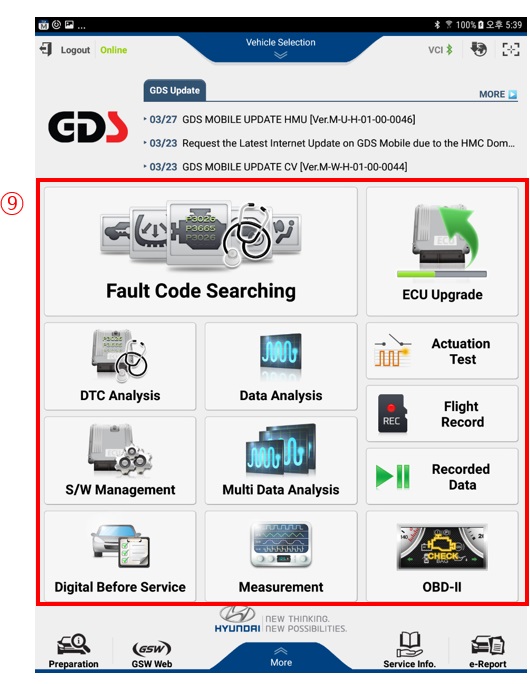 10. Enter VIN.
11. Check the vehicle model, year, engine.
12. Tab "OK" button.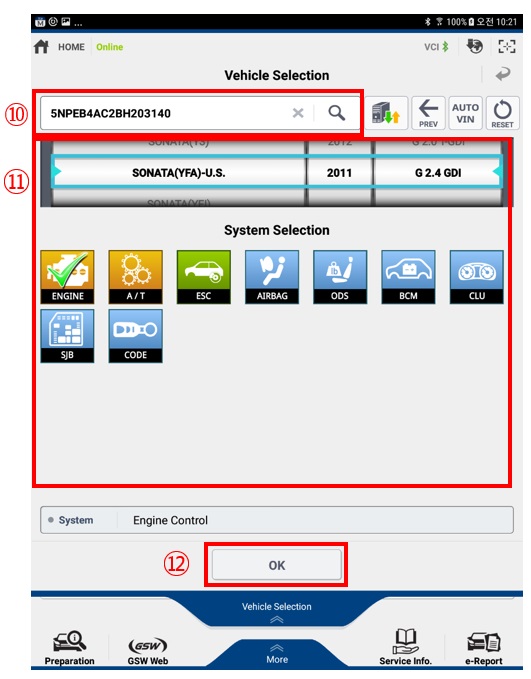 13. Diagnosis number is created.